Create a home compost bin with a plastic container --- Easy and very practical!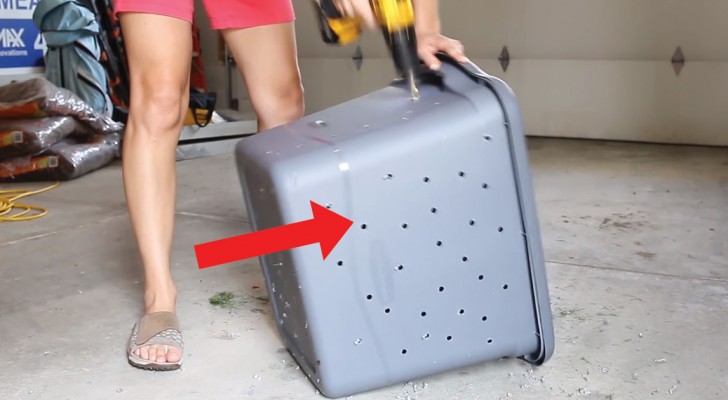 Advertisement
Having a compost bin at home allows you to recycle organic waste and ensure that your garden plants are nurtured with 100% natural fertilizer. Instead of buying a compost bin, we recommend building one with your own two hands so that you can save money and also choose the size and form that is most suitable for your needs. 

To create a compost bin, you need to obtain a large plastic storage container with two lids: one will serve as a cover to seal the opening and the other to collect any liquids that might leak out. With an electric drill make numerous holes on all four sides of the plastic storage container, the bottom of the container, and on the top lid to ensure proper air circulation, then you are done! 
Now, just throw into the compost bin all your organic kitchen vegetable scraps minus any meat, fish or dairy products --- and use the rich dark compost soil produced to take excellent care of your garden!
Advertisement
Advertisement