Here are some DIY ideas to give a new look to this year's garden without spending a fortune!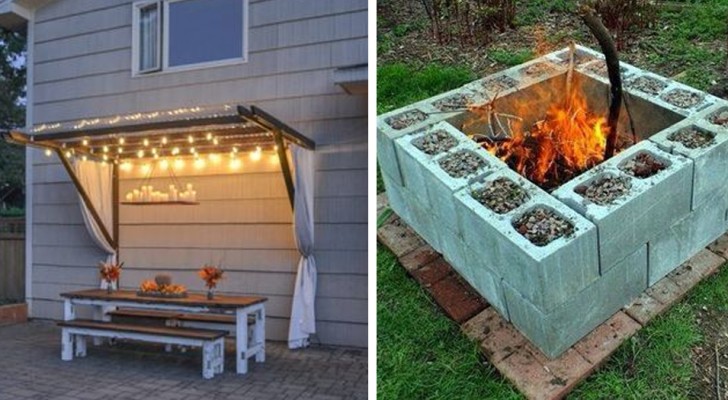 Advertisement
Whoever owns a garden can hardly wait for the first warm sunny rays of the year so they can start arranging their outdoor spaces to make sure they can enjoy them during the summer months!
However, the fact is that as soon as spring arrives, many realize that they lack ideas about what exactly to do with their home garden! Therefore, so as not to find yourself completely unprepared, do not miss this collection of DIY projects!
By the way, even if you do not have a lot of manual skills, you can easily realize these DIY projects with the help of another person, or choose a simpler project. There really is something for everyone!
Advertisement
Put a barrel on the ground (this one made of tin used in the picture is beautiful!) so as to make it look like the flowers are flowing out of it!
Advertisement
A tea service for the garden ...
Everything seems in precarious balance ... In reality, everything is held together by an iron rod that connects the flower pots.
A few blocks of cement, some square wooden poles ... and here is a garden bench!
Sunken garden design? Here is an idea for creating comfortable garden seats.
Advertisement
Here's how to create a romantic garden nook for your home.
A flower bed made with a little attention to detail gets a completely different look!
Advertisement
A daydream!
A corner of the garden dedicated to succulents realized with concrete blocks.
Advertisement
How about this geometric pattern created with simple stones?
Cement blocks are ideal for circumscribing fire.
Advertisement
A really nice composition.
Would you ever have said that a garden barbecue area was so easy to build?
Advertisement