An abandoned dog is terrified --- a shelter operator makes a special gesture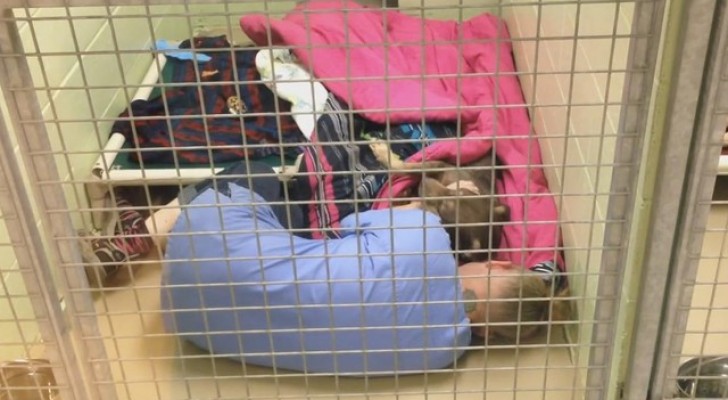 Advertisement
An abandoned and terrified dog was taken into custody by the Conway Area Humane Society in New Hampshire, and in this animal shelter, the rescued dog was immediately sterilized. 
Can you imagine, what it means for a traumatized animal to wake up after a surgical operation and find themselves in an unfamiliar place, surrounded by wire cage? 
As a matter of fact, it is for this reason that Chrissy, one of the operators at the shelter, decided to do something more personal to help this animal. In fact, she enters the cage and comforts the traumatized dog using her entire body. 
Advertisement