They refuse to leave their dogs behind --- Watch the dramatic rescue!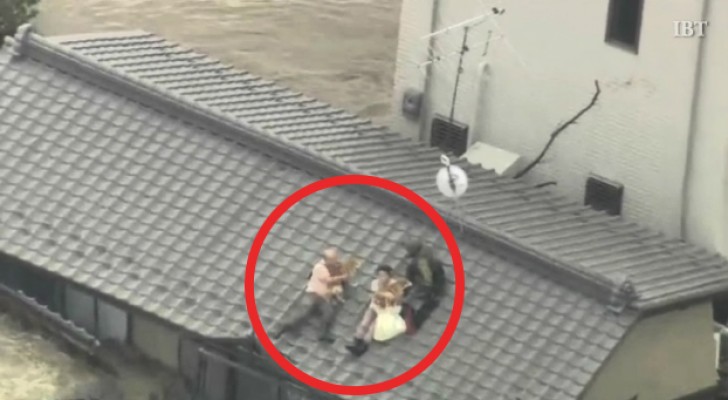 Advertisement
In September 2015, the city of Joso (northeastern Japan) was hit by an unprecedented flood -- in 24 hours more than 500 mm (20 in.) of rain fell, double the annual average for the entire month of September, and the water from the Kinugawa River overflowed its banks reaching 8 km (5 mi) beyond its normal margins.
Among the 90,000 people forced to evacuate, the national news service picked up the story of a couple who had refused to abandon their two dogs during the rescue operations. The couple had climbed up onto the roof of their house, each one holding one of their pet dogs tightly in their arms, thereby risking their own lives. 
With the house surrounded by torrential waters and winds blowing at 125 kph/ 80 mph, the rescuers made a sling and managed to save everybody --- the couple and their beloved pet dogs! Take a look at the incredible footage of this risky and dramatic rescue.
Advertisement
Advertisement