The dog runs away while the family is out of town, but luckily a courier saves him and brings him home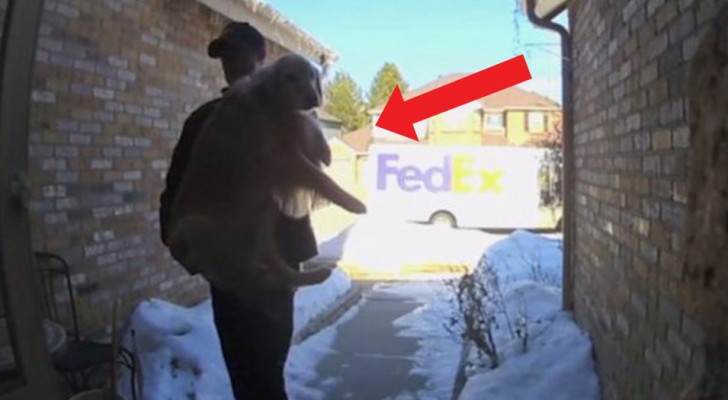 Advertisement
When you have an animal it is normal to become attached to such a point that you consider it as a member of the family. As such, it is also normal to worry when they get sick or disappear without a trace: a lost dog or cat can be a source of prolonged pain for those who, like Lisa Menzies, have suddenly lost their pets. The family Golden Retriever, Catcher, lost himself after escaping from the family home; it happened while Liza and her family weren't in town. At the time, the family was doing some renovations to the house and evidently Catcher must have run away because of some worker who hadn't closed the front door properly. Despite the pain of the loss, Catcher's story has a happy ending and the merit goes to a FedEx courier, who brought him home safely.
Advertisement
For the man, a FedEx courier, it was a very special delivery: almost 30 kg of pure love, happy and wagging his tail!
The security cameras recorded the tender scene in which the man carries the sweet Golden Retriever in his arms, finally safe and about to be reunited with his family. Liza, Cacher's owner, was moved to see him return - in the darkest moments, the woman had imagined the worst for her beloved dog.
Fortunately, in the end, everything went smoothly!