This dog "shakes hands" with whoever passes by his cage with the hopes of finding his forever family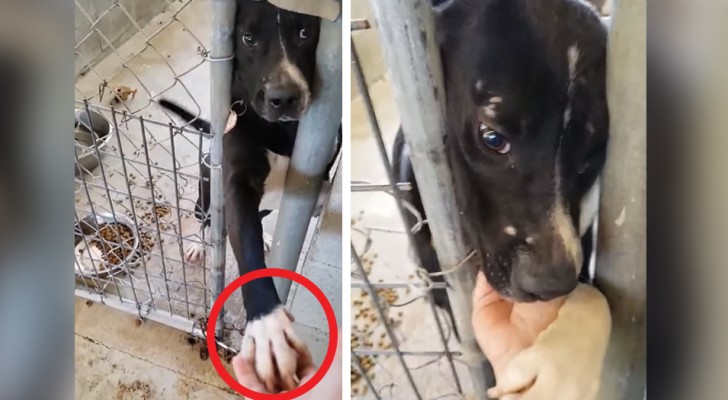 Sometimes social media can actually be useful. Especially when it comes to helping lost or abandoned animals find a home. In Alabama, Speck had been waiting over a year and a half to find a forever family. As a young dog with an unknown past, it was hard for Speck to compete with the puppies at the shelter. Speck wanted a human family so badly that he actually started extended his paw out to anyone who passed by his cage, hoping it would convince someone to adopt him. 
via Facebook / Desiray Miracle-Wilder
Advertisement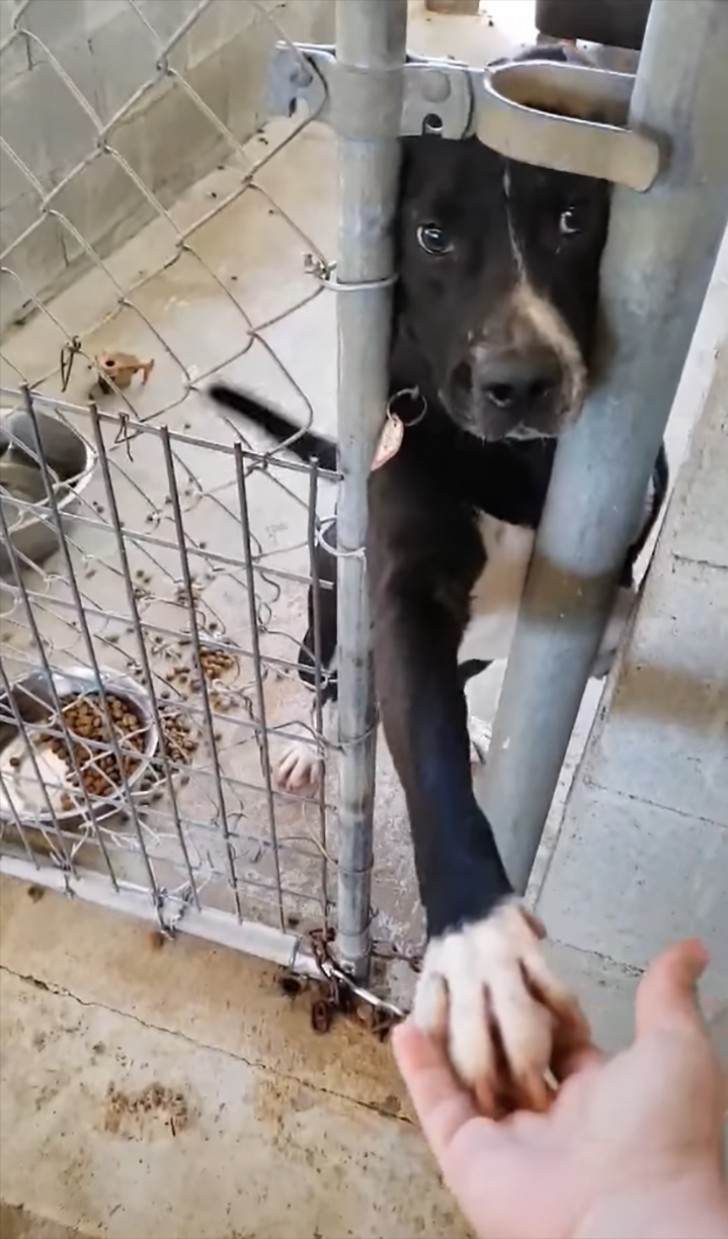 Allie's Hope For Paws Dog Rescue
Although people stopped by to shake his hand, and perhaps even give him a couple pets, no one seemed interested in adopting poor Speck. That's when the director of Bullock County Humane Society, Desiray Miracle-Wilder, decided to post a video of Speck shaking hands with her online. She wanted everyone to see just how sweet and lovable Speck was and how much he deserved a loving home. In the video, Desiray walks up to Speck's cage, where almost immediately he runs and squeezes his head through the bars and extends his hand out to Desiray. The video was shared hundred of times and recieved thousands of likes.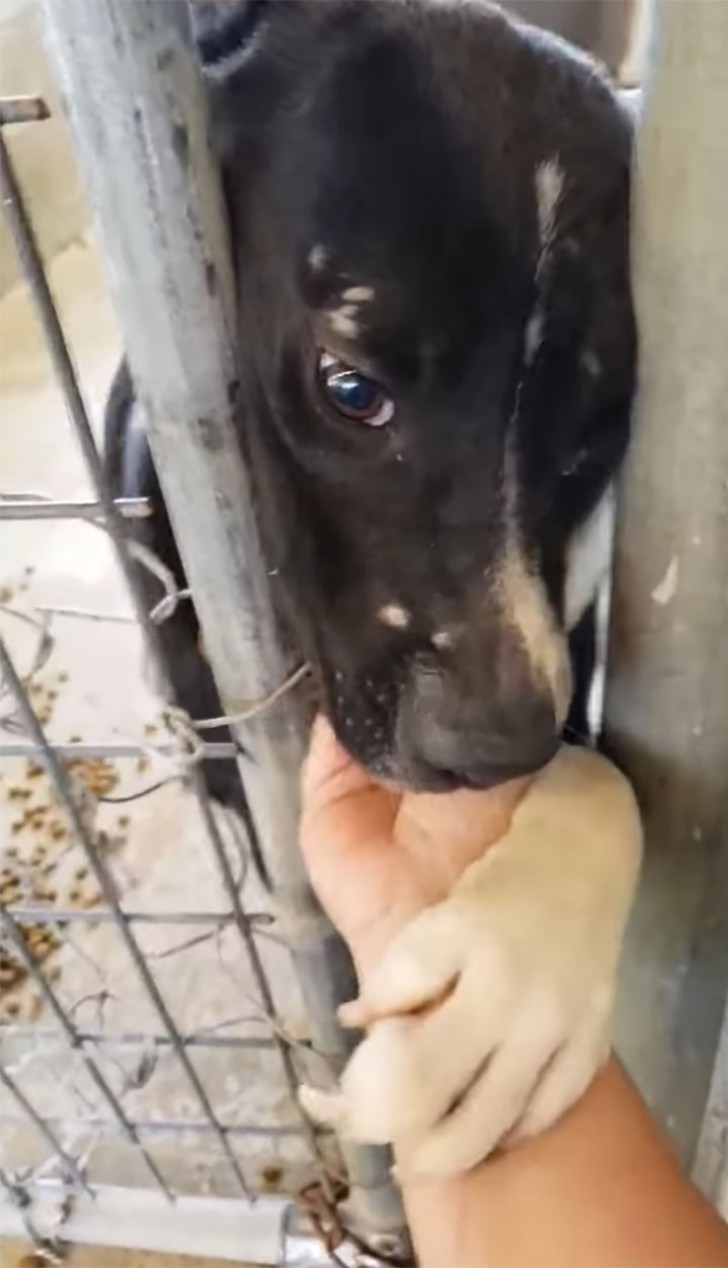 Allie's Hope For Paws Dog Rescue
The marks on Speck's nose never really helped him convince people how sweet and well-behaved he was. Desiray believes that he was probably abused or picked on by other dogs before they brought him to the shelter. Despite whatever he went through in his past, this didn't stop Speck from believing that he could be happy with another human family.
Advertisement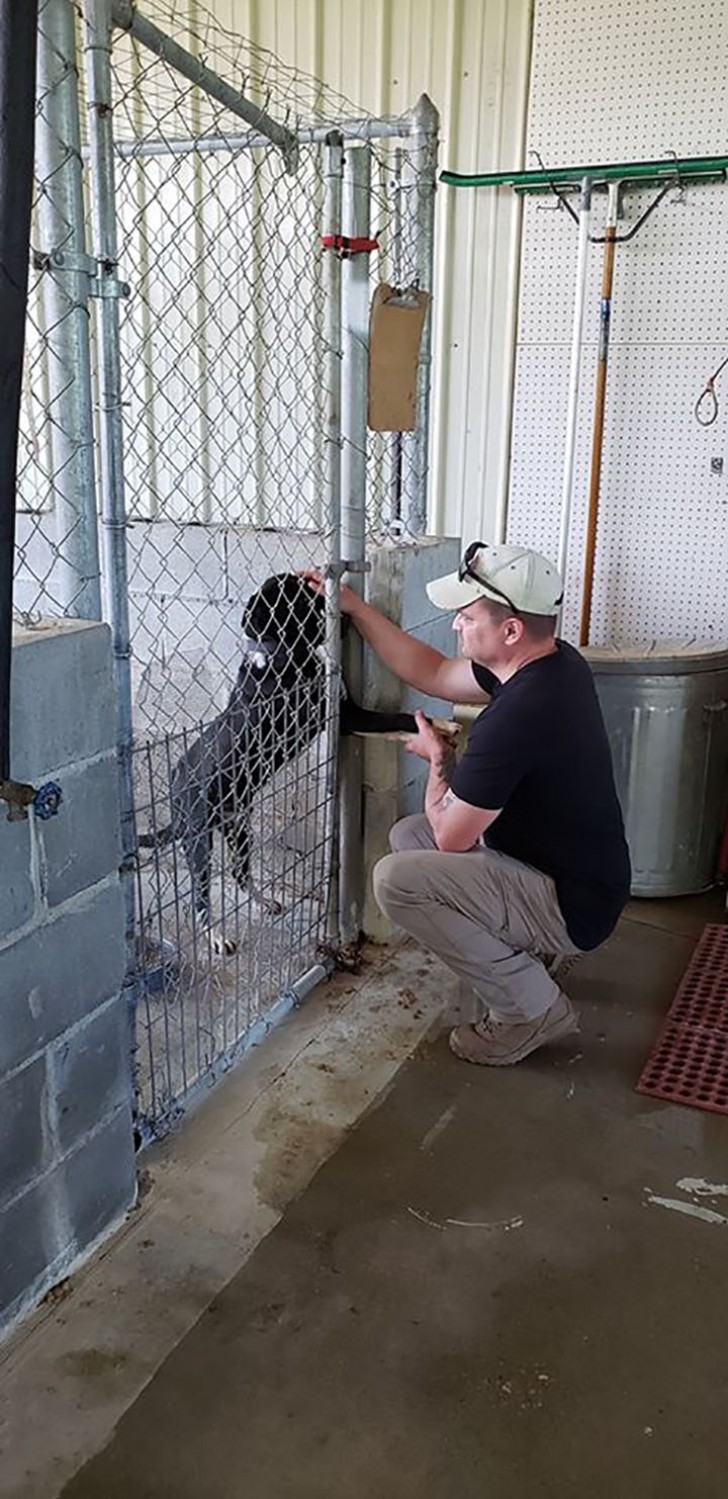 Allie's Hope For Paws Dog Rescue
It didn't take long for Speck's video to reach someone who was interested in adopting him. With the help of Allie's Hope For Paws Dog Rescue, another animal shelter, Speck finally found his forever family. Now he is living happily on a farm with Mike, his family, and two other four-legged friends.
We're so happy for you Speck! Your long wait is finally over!