A girl wants to pet a therapy dog but they say no: the mother gets angry and threatens to call the police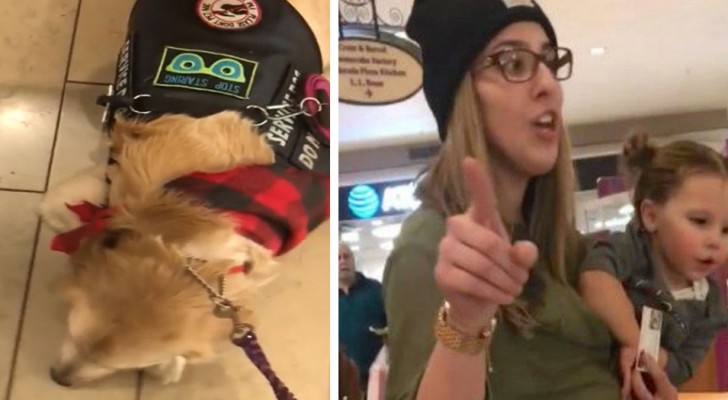 Advertisement
Therapy dogs and guide dogs are true angels who often make the difference between life and death. They are trained to predict any incoming crises, to calm their humans in case of anxiety or panic and to go for help in the event of a fall or accident. In short, these dogs do a real job, and therefore must be treated with extreme respect. Distracting them to pet them can mean endangering the life of the person they are caring for.
These are important rules, which the woman in this video did not reflect or that she deliberately ignored, triggering a very unpleasant situation.
via weloveanimals.me
Advertisement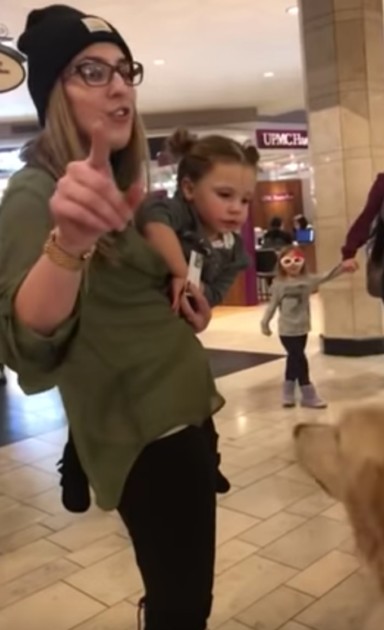 From what we have learned, during a trip to a shopping center in Pittsburgh, Pennsylvania, the woman's daughter had wanted to approach to pet a therapy dog, but the trainer had said no very decisively. The dogs were in the mall to do training in a crowded environment, and they should not have been approached by passersby at all. Instead of apologizing and going away, as there were also various writings that warned not to pet the animals, the young mother started to complain and said that she had been rudely treated.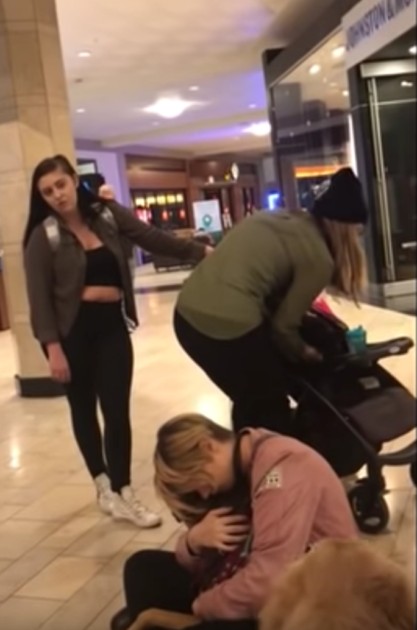 The explanations of the therapy dog trainers were of no use: at a certain point the woman even threatened to turn to the police or to contact the leaders of the association, to report the alleged rudeness.
Fortunately, reasonableness (or the awareness of making a bad impression) finally got the better, and the woman moved away. Hopefully this episode will serve as a lesson: in the same way as we should never talk to a bus driver so as not to distract him, also therapy dogs should never be petted.