Owner organizes a 100,000 euro party for his dog's birthday: "Anything for my princess"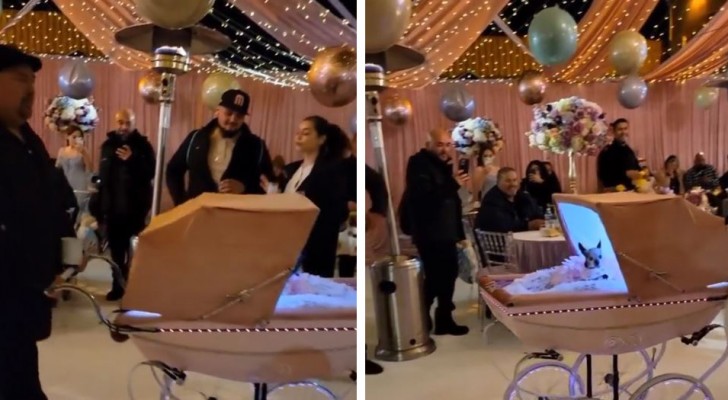 Advertisement
The love we have for a pet can be immeasurable: our four-legged friends know how to show us unconditional love and it is impossible not to adore them for this. They manage to enter our hearts and families, bringing joy into our lives.
Gabriel Iglesias - a well-known American comedian - knows this fact very well and spared no expense when he organized a sumptuous birthday party for Risa, his beloved chihuahua. With over 300 guests, including other dogs, the event cost more than 100,000 euros: "Anything for my little princess. Risa has given me many years of happiness," said Iglesias, 46.
via DailyMail
Advertisement
The party in Risa's honor was a quinceañeras - a very popular celebration in Latin America which is dedicated to girls who turn 15. Risa is also around this age. "I've had dogs since I was a kid and Risa was the only female dog I ever had," he said. "Ever since I had her and from day one, she's always been at my side. We are very close," he added.
"I said to myself: okay, I'll only do this once. I've never had a daughter, I've never had a son of my own, so I'm going to give Risa this special day," Iglesias explained. For his 4-kilo "princess", the comedian ordered three custom-made dresses and a pram in which Risa could sit to be wheeled into the party venue in front of 300 guests and 12 dogs.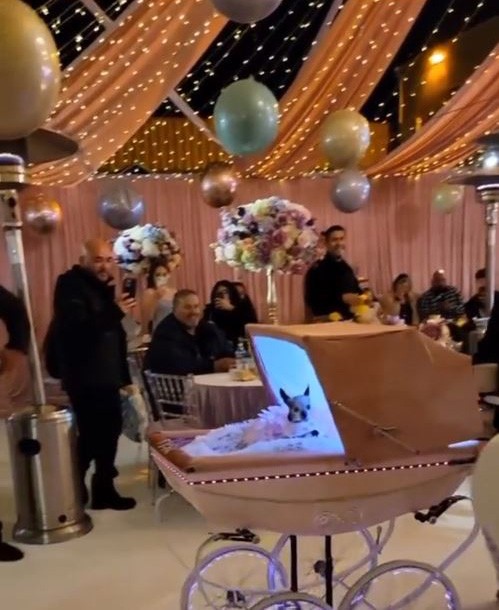 Iglesias also took care of the entertainment for the party, hiring dancers and musicians. "I think Rita's favorite part was when everyone left and I took her to a take-away to get chicken nuggets," Iglesias joked.
Regarding the impressive cost of the party, Iglesias said: "I went large, and I received criticism from some followers who accused me of wasting my money. In reality, this is not so. I organized a party for a pet who means the world to me. I don't usually "waste" my money, but for this special day, I made an exception: I spared no expense," he added.
What do you think about this story?