A lady begins to cuddle her dog --- his reaction is as sweet as . . . unexpected!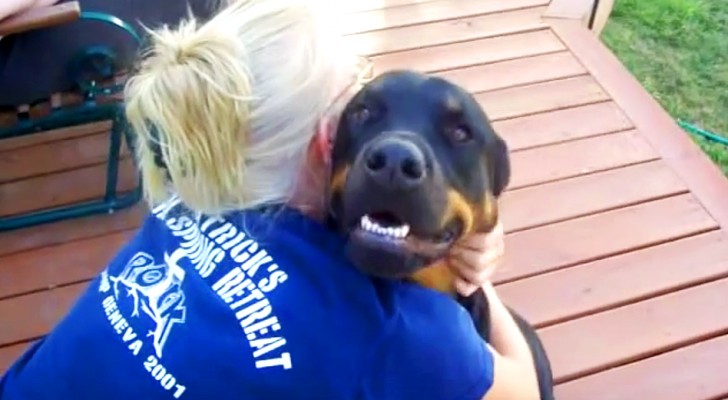 There is nothing that a pet loves more than being pampered by its owner! Some studies have even shown that pets love to be caressed much more -- than any verbal praise that we can give them.
Moreover, pets know how to demonstrate this to us either by showing submission or with their euphoric happiness! In any case, they always find ways to show how much they love to receive our attention.
In fact, this dog, in the video, has his own way of showing his happiness! In fact, when his lady owner hugs him and starts to caress him, he responds with such loud and strong grunts of pleasure that they resemble a growl --- but he very quickly regulates them and makes all his human friends burst into laughter! 
Advertisement