She tells him to get out of the bathtub --- but he "asks" for something in return!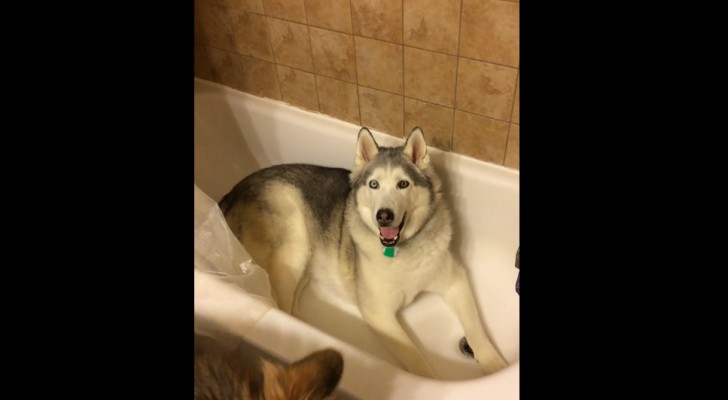 Zeus is a very special husky dog, with some rather strange desires for a canine! As a matter of fact, Zeus loves to sit or lie down in the bathtub although his lady owner does not like this very much!
Zeus also has something else that he likes to do very much and he continues to make his request repeatedly! Finally, after listening to his insistent whining, his lady owner finally gives Zeus what he wants.
Zeus just loves drinking water from the bathtub faucet together with his fellow canine playmate! Sometimes, it takes so little to make someone happy!
Advertisement