A small bulldog hops on a skateboard --- You will not believe your eyes!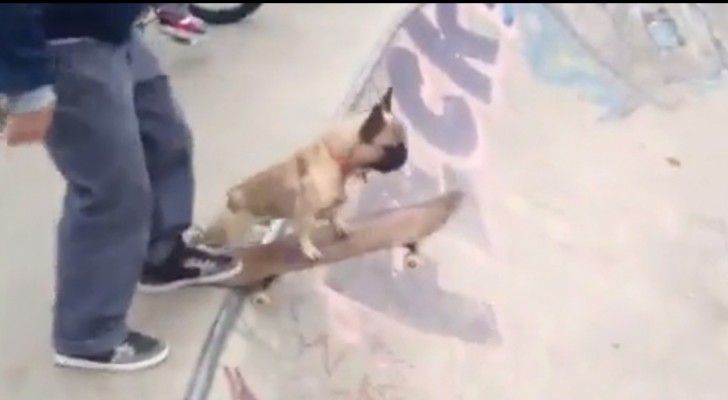 Advertisement
Skateboarding is something that almost all children and young people love to do. And dogs too! 

Eric is a cute little one-year-old French bulldog who has a passion that distinguishes him from all the other dogs --- he loves to go skateboarding! Oh, so you do not believe that a dog can go skateboarding?
Well, just watch this video, which was filmed by Eric's human friend at Clissold Park in East London! The funniest thing is that, according to the dog's owner, the little bulldog learned almost everything by himself! Wow!
Advertisement