Being hospitalized he misses his dog --- A nurse manages the impossible!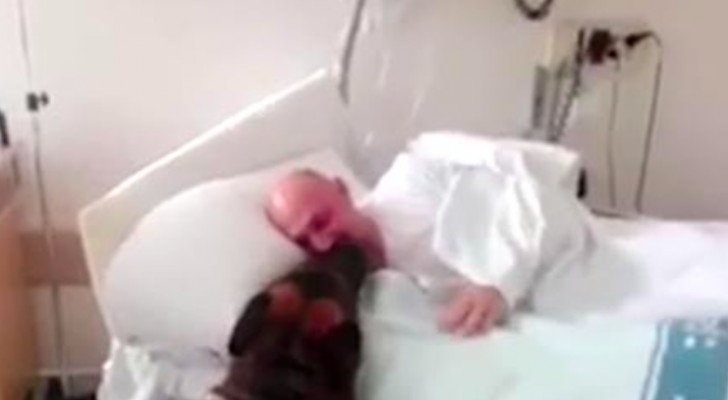 Advertisement
During hospitalization, visits from relatives and friends are critical to lifting the patient's spirits and to breaking tiresome hospital routine. 
In fact, this man has waited hopefully all day for hospital visiting hours which is when family and friends are allowed to spend time with a patient. 
Moreover, this patient has been waiting to see a very special and dear friend -- his faithful four-legged companion, that is also a courageous service dog!
In fact, his four-legged friend gives this patient who is actually its owner and trainer a warm and loving greeting that is wonderful and inspiring to see!
Advertisement
Advertisement