It looks like a beach towel --- but look what it becomes after a few seconds!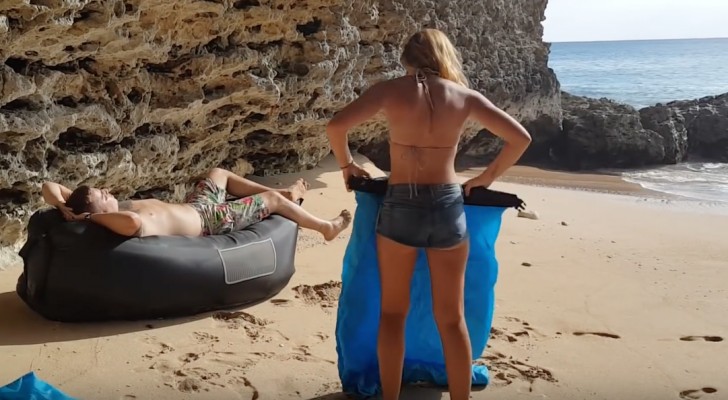 Advertisement
Spending a day at the beach is a great way to recharge your batteries after a period of work and stress, but to only experience the positive aspects of a trip to the beach you need to have the right accessories!
In addition to the indispensable sunscreen and beach umbrella, we recommend this portable cot named Bali Beach Bed. 
This innovative accessory is made entirely of special tear and water-resistant eco-friendly fabric that can be very easily folded and carried in a backpack -- and it inflates by simply shaking it in the air. Very convenient and comfortable, especially when you lie down on it!
Advertisement
Advertisement