Strange friends ... a huge black bear and a kitten!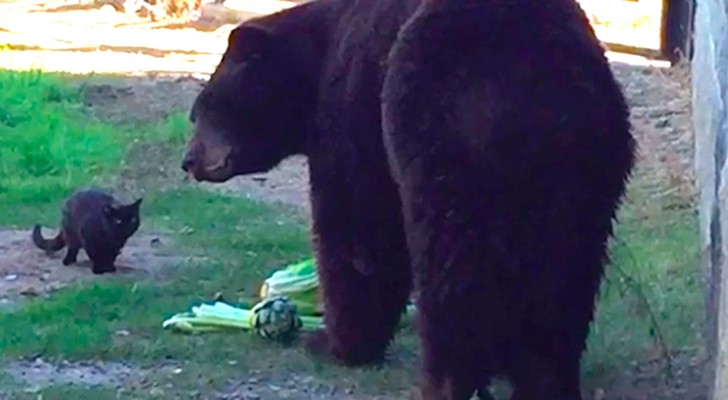 Advertisement
In a zoo, you can see big cats, such as tigers, lynx, and leopards ... but it is certainly not common to find an ordinary cat. However, in the zoo in Folsom, California, what surprises visitors are not the exotic animals living at the zoo, but the presence of a black kitten inside an inhabited enclosure. 
Almost every day security managers receive a call signaling its presence in the bear enclosure and demanding immediate intervention. 
However, the staff's response is always the same --- there is nothing to worry about, these two are good friends and have been together for some time ...
via Youtube
Advertisement
The kitten first entered the bear named Sekoa's cage, to steal the food the zoo keepers had given him ... which was dog food!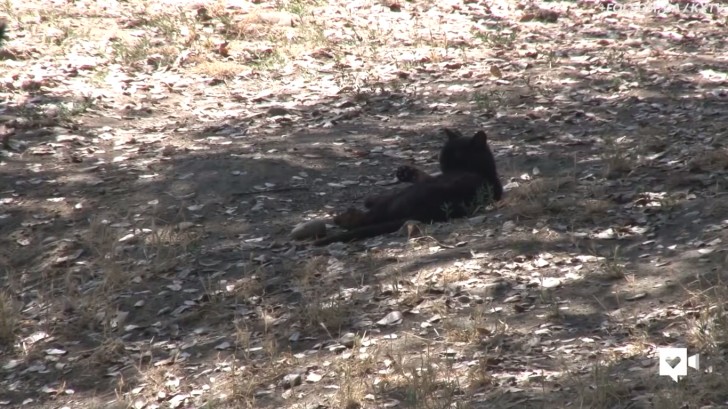 Advertisement
The kitten did not seem at all frightened by the 500 lb (230 kg) bear's presence. Between the two there was immediately a "feeling"!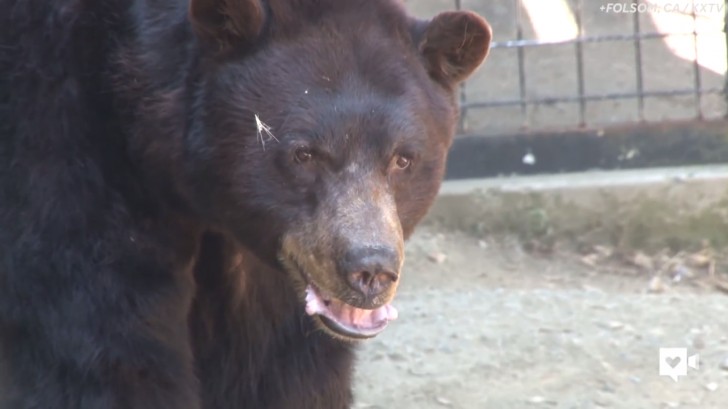 After the zookeepers had monitored this situation for several consecutive days, they decided to give the kitten her own food bowl!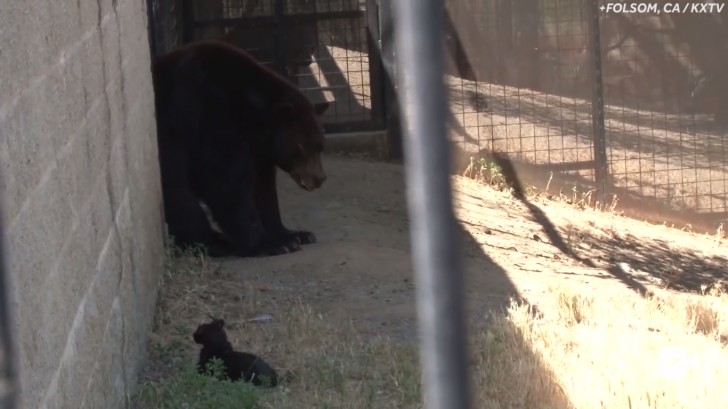 Now the bear and kitten share the same roof. The two are very different but have several things in common ... for example; they both love the tranquility of the enclosure and to rest in the cool shade of the trees!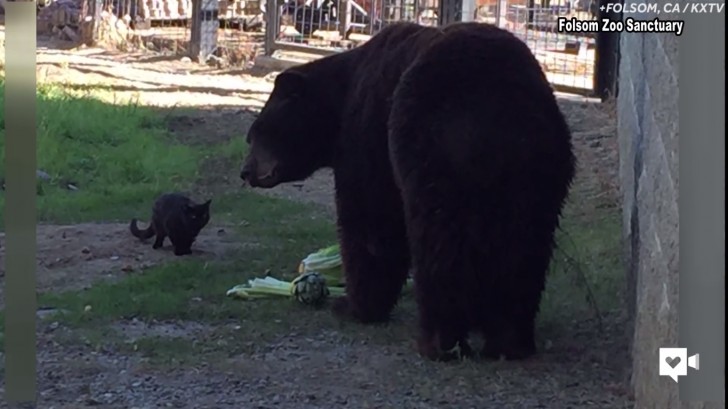 This story leaves us with a small but important lesson ... When it comes to love or affection, there are no rules!

Look at the video, and try not to be surprised to see a cat in the same enclosure with such a large bear!
Advertisement