Fried onion rings --- a tasty homemade version ready in just minutes!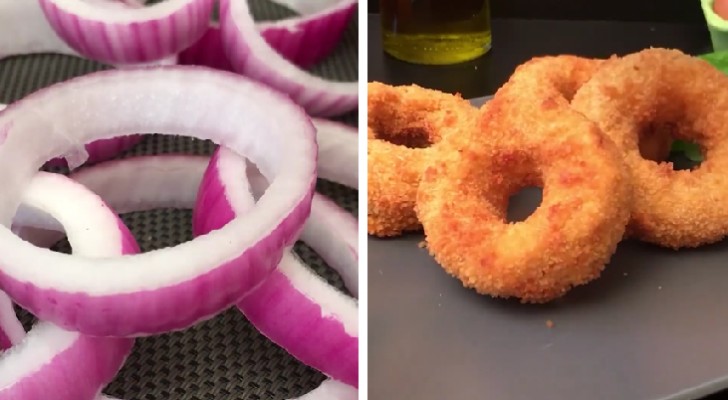 Advertisement
Who can resist the goodness of fried onion rings? Making them at home is very simple!
Just cut an onion into round slices, select two concentric rings and place a strip of mozzarella cheese between the onion rings as shown in the video!
Leave them in the fridge for an hour, next coat them in flour, egg, and breadcrumbs, and then fry them in vegetable oil. See with your own eyes what a delightful treat!
Advertisement
Advertisement