Upcycle your leggings into a great top!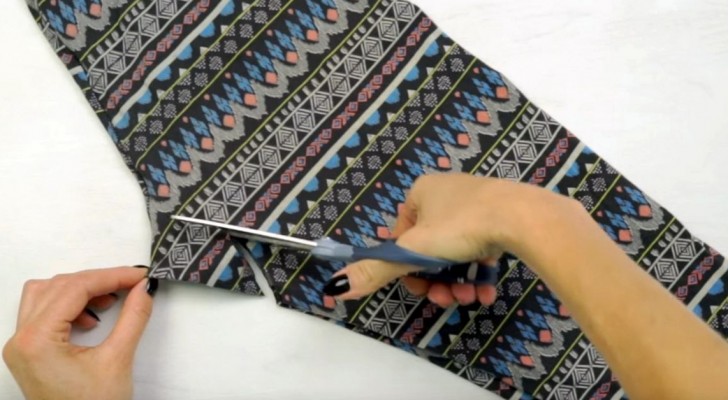 Advertisement
Leggings are a very versatile type of pants that are suitable for sports activities but they have also become a popular fashion trend! There are leggings available in every color and material, and it is difficult to find a woman who does not have various pairs of leggings in her closet. 
You will be pleased to know that your beloved leggings have another use -- they can be transformed in a few minutes and with only one cut into another garment. 

Advertisement
1. Lay the leggings on a flat surface.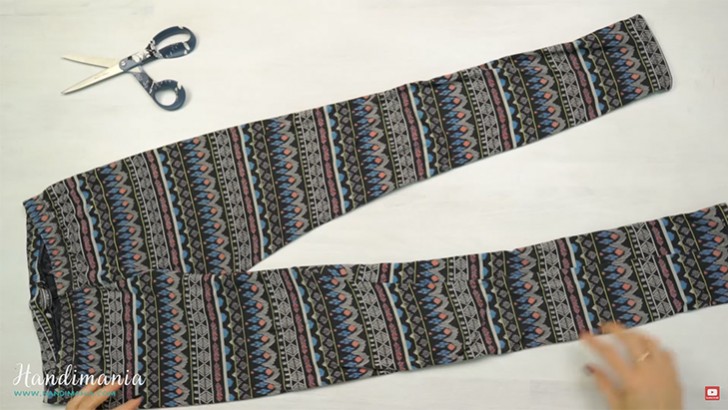 2. Fold them in half so that the legs match perfectly.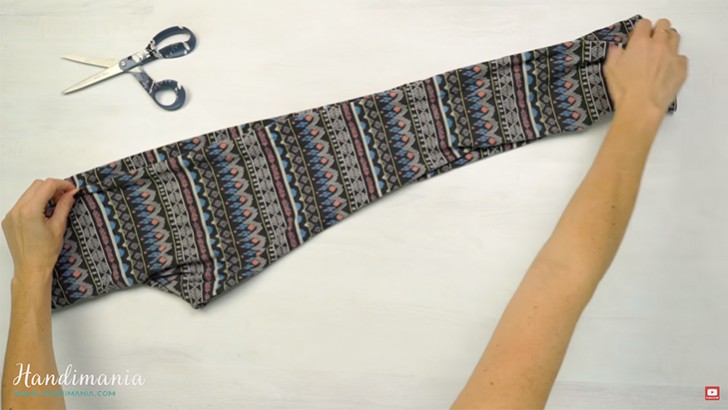 Advertisement
3. Using a pair of scissors make a cut as shown in the image -- but DO NOT OVERDO IT! Begin by removing a small piece, you will always have the possibility to enlarge the opening.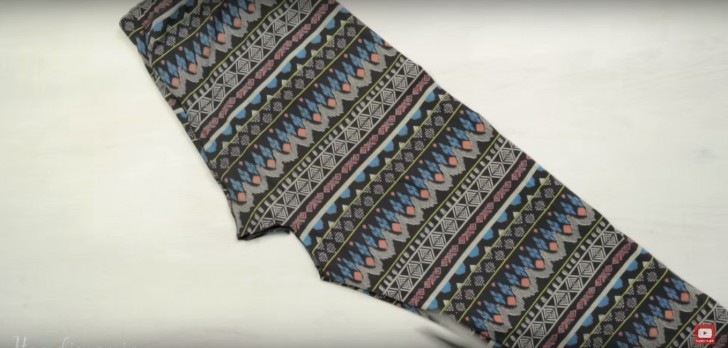 Done! Your leggings have become a top!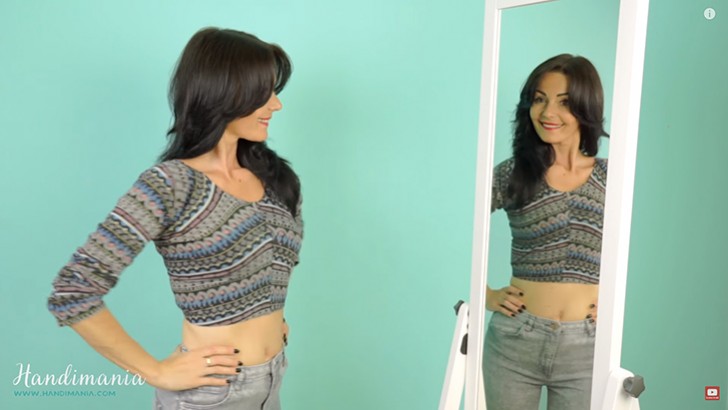 You can proceed to shorten the sleeves to your liking . . .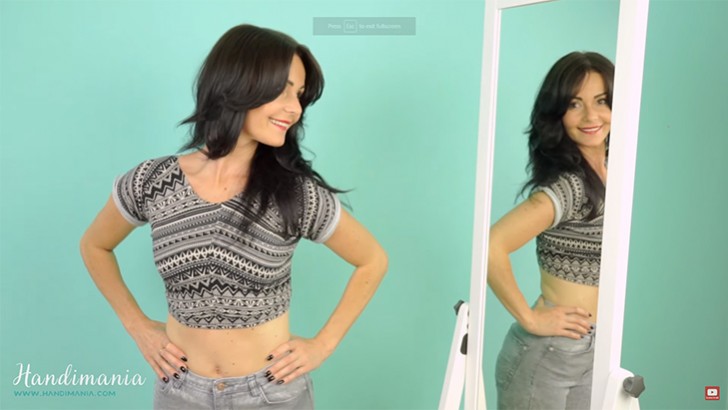 Here is the entire procedure presented in a very clear and simple manner: