Turn an old t-shirt into a decorating idea - no sewing!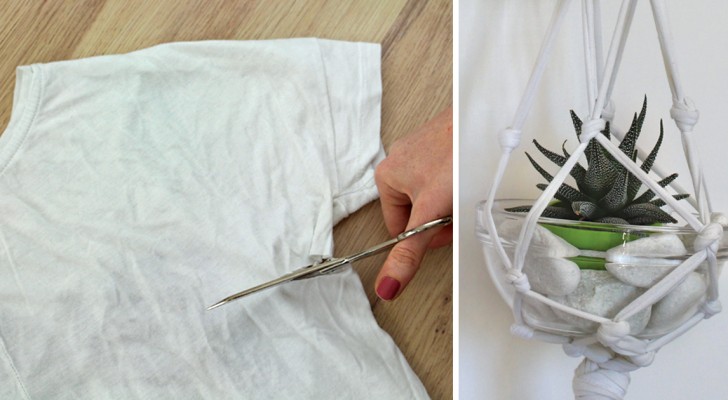 Advertisement
Is your closet full of old t-shirts that, for one reason or another, have not been used for a long time? Well, here is a nice way to upcycle them!

With this tutorial, you can create a plant hanger that will give an elegant touch to any room in the house. Simply cut out 8 strips of fabric, tie them together with a big knot at the base and then create a network by making three rows of knots. Experiment with different colored t-shirts and plants to create unique plant hangers!
Advertisement