An ingenious but simple crepe hack!
Crepes are suitable for virtually any type of occasion. They can be stuffed with all kinds of fillings and can be ideal for an evening with friends, or as a main dish or as a post-dinner snack. But, if the idea of dirty bowls, ladles, and skillets scare you, then the hack that we present today will solve that problem.

It involves using a plastic bottle both for making the batter and for pouring it into a skillet. Seeing is believing!
Ingredients: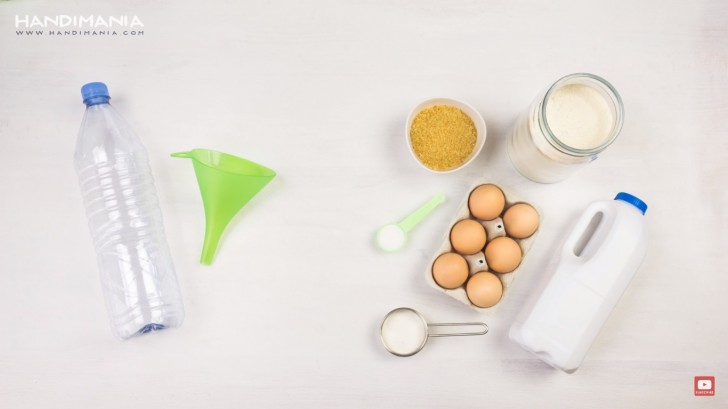 - 1 cup of flour
- 1 tablespoon sugar
- A pinch of salt
- 2 tablespoons of oil
- 2 eggs
- 2 cups of milk
Shake the bottle to mix all the ingredients well and to incorporate air that will make your crepes soft ; then pour the batter into a hot skillet.
The traditional method uses a ladle to pour the batter into a hot skillet, causing it to inevitably drip onto the stove.
Instead, pouring the batter into a hot skillet directly from the bottle makes certain there will be no possibility of the batter dripping anywhere else! Moreover, you can save the contents of the bottle in the refrigerator to cook your crepes whenever you wish!

Adding a tablespoon of sugar and two teaspoons of baking powder, and eliminating an egg and a glass of milk, you can prepare in the same way great pancakes for breakfast!