SEVEN ingenious things you can do with a cork!
Cork is a versatile material that is produced from a particular type of oak (to be exact the cork oak), and being 100% natural and recyclable it is particularly appreciated. 

Cork oak is mainly used in the production of corks, so we propose ideas for upcycling them to exploit their numerous qualities (elasticity, strength, impermeability, durability, compressibility and low flammability).

Lately, cork has been suffering from competition with its plastic rivals, but do not despair --- you can still apply some of these upcycling tips.
By cutting a cork down the middle half way with a sharp knife you create a slot in which to place your photos you can make a very original photo holder!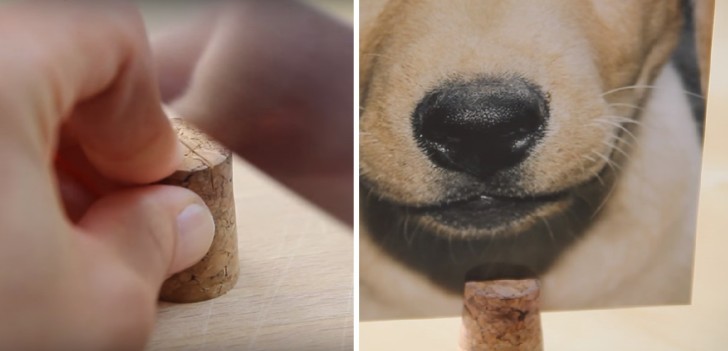 Cut off a round section from the cork which will silence all the doors in your house!
As for the photo holder, cut the cork in half vertically and use it to close bags of packaged food --- it will stay fragrant and fresh longer.
Label plants in your green corner by writing the name of the plants on corks which will give everything a more organized and cared for look.
You can also make a floating key chain. . . great for those who love going to the beach!
If you lose a pot lid knob the problem can be solved by screwing on a cork -- simple and effective!
In place of the felt squares that are usually applied underneath table and chair legs, you can use round cork disks obtained from corks to protect floors.
Have you found these alternative ways of upcycling corks helpful? Do not miss the video, where you can find all the details to learn how to give cork a useful second life!