A dog is brought into a room --- Soon it notices a face not seen for 20 long months. . .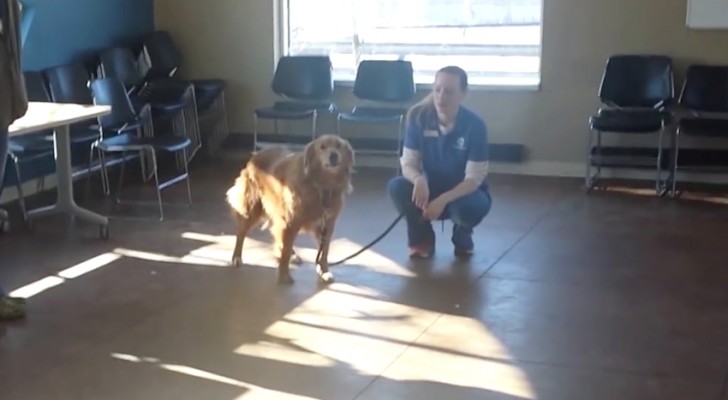 Advertisement
Gunnar, the dog in the video, had gone astray and gotten lost, and had been separated from his owners for 20 long months. In fact, they had practically lost all hope of ever finding him again, when unexpectedly hope was rekindled! The person who found Gunnar had managed to trace his owners and to get in contact with them! 
Of course, Gunnar's owners were happy and eager to get him back so they rushed to pick him up and take him back home! In the video, we see Gunnar waiting patiently in a shelter; and then he recognizes a familiar face . . .
Advertisement
Advertisement