A busker is playing a song with his guitar --- but look at who has come to listen. Wow!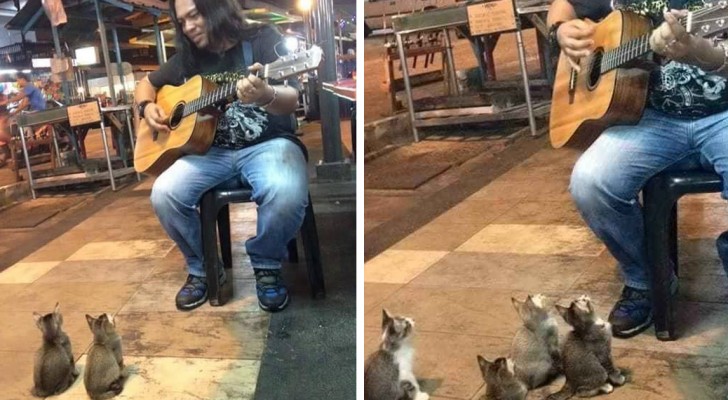 Advertisement
The audience that this street artist manages to attract and captivate is a totally unusual one! In the video, we hear but do not really see the presence of other people who are curious to hear him sing and accompany himself on his guitar. We do however see the four kittens who seem to find his voice and music particularly enthralling!
As a matter of fact, the cute kittens remain transfixed and attentive until the end of the singer's exhibition...and at a certain point, the kittens even move their heads in time to the music. Incredible!? 
Advertisement