Here for you is Gimo, a cat with the biggest eyes you have ever seen!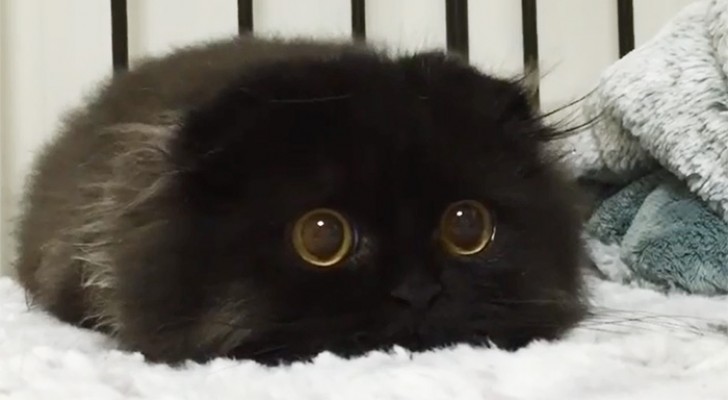 Advertisement
All of you will remember the scene in the famous Shrek animated film, where Puss in Boots "transforms" himself from a swordsman into a kitten to deceive his enemies. If that image has remained in your heart and mind, then you will absolutely adore what we show you here below! 

In fact, here for you is Gimo, a cat with the biggest eyes you have ever seen! Despite trying to look serious and dangerous, with its ambush stance and tiger poses, Gimo has two eyes that are like lamps that make it absolutely adorable. 

Enjoy these images, and if you want others, do not forget to follow Gimo on his Instagram 1room1cat profile.
Advertisement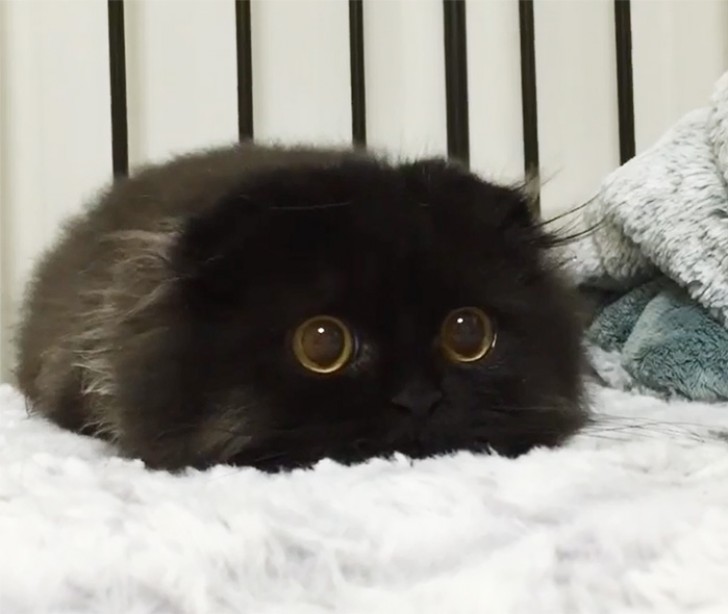 Gimo belongs to the Scottish Fold breed which is a breed of domestic cats.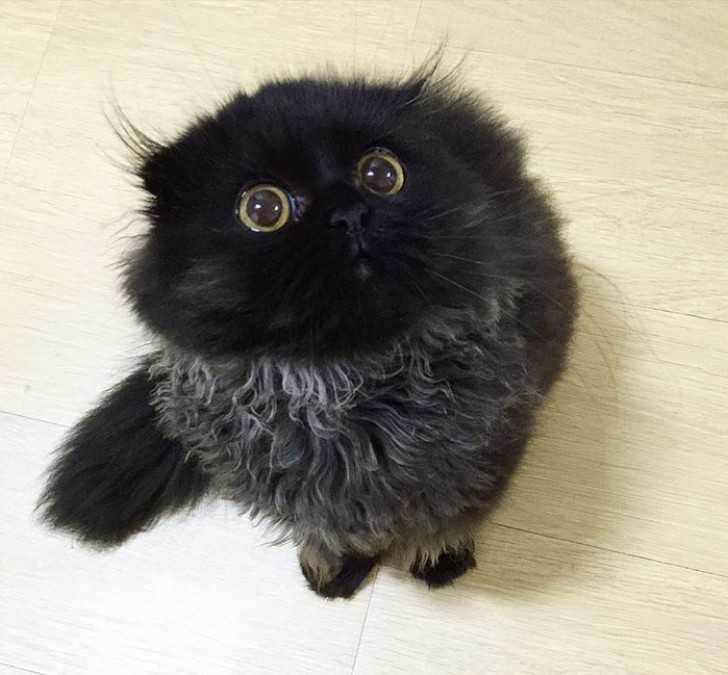 Advertisement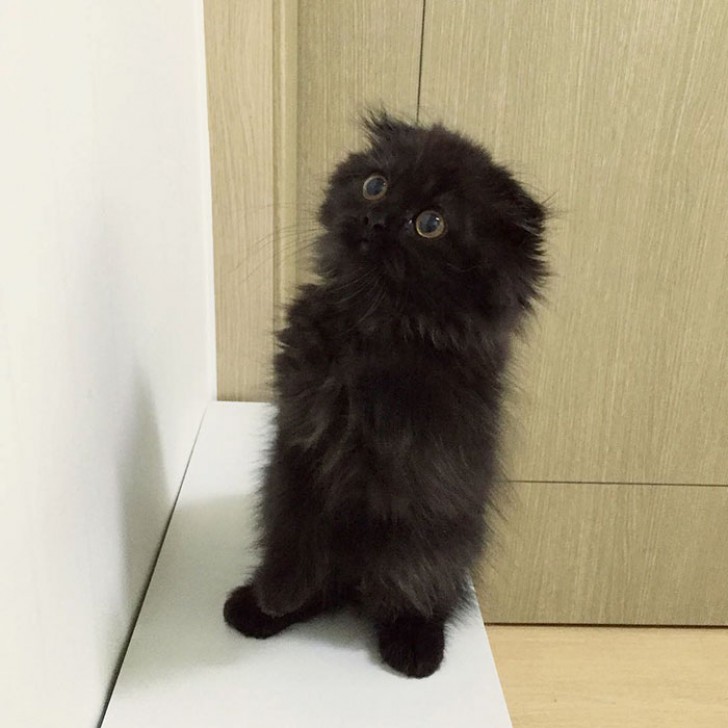 He lives in South Korea with his big family of humans and his feline friends.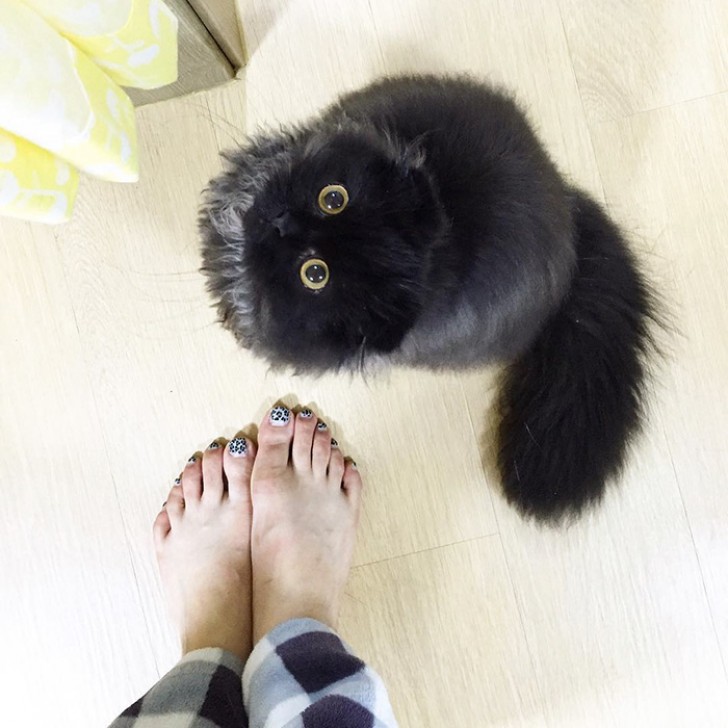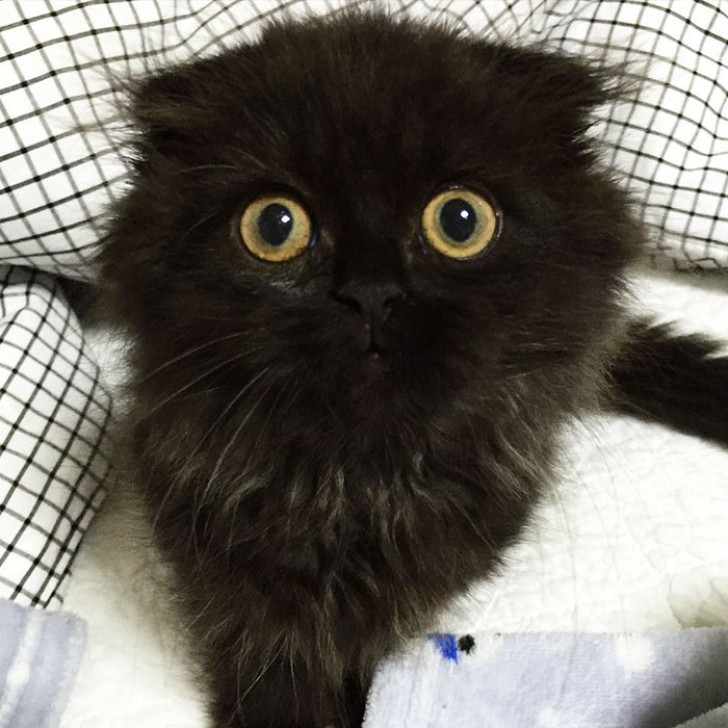 Advertisement
Even when he is trying to be threatening it is impossible to take him seriously!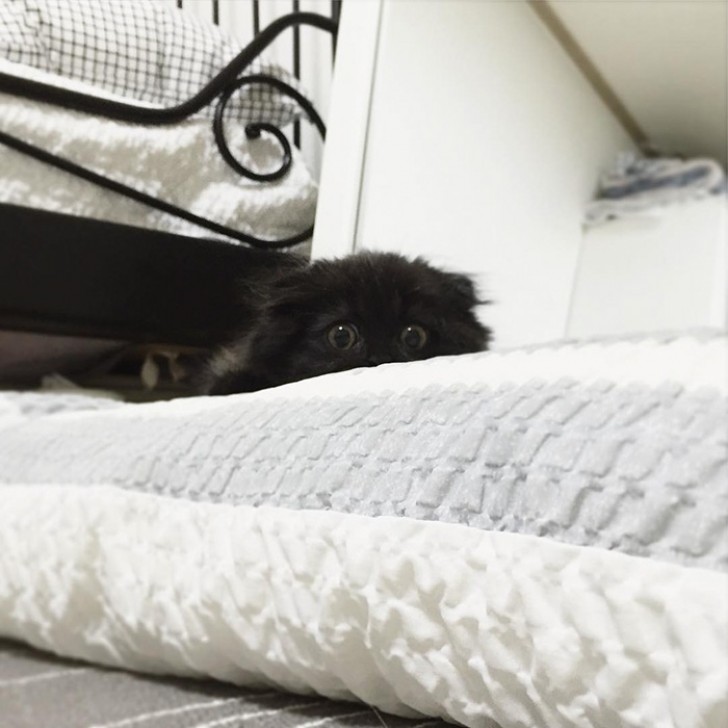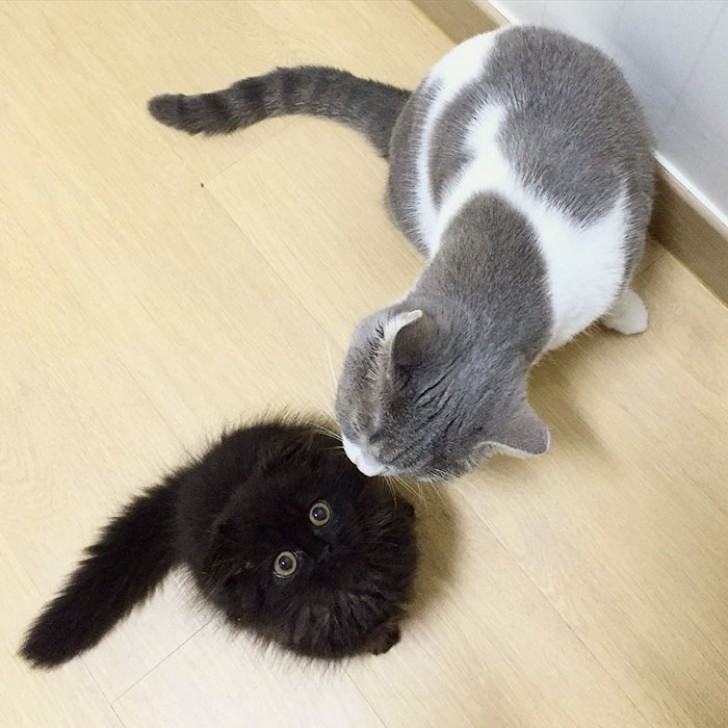 Advertisement
Gimo's followers often compare him to an owl, due to his big eyes and round head.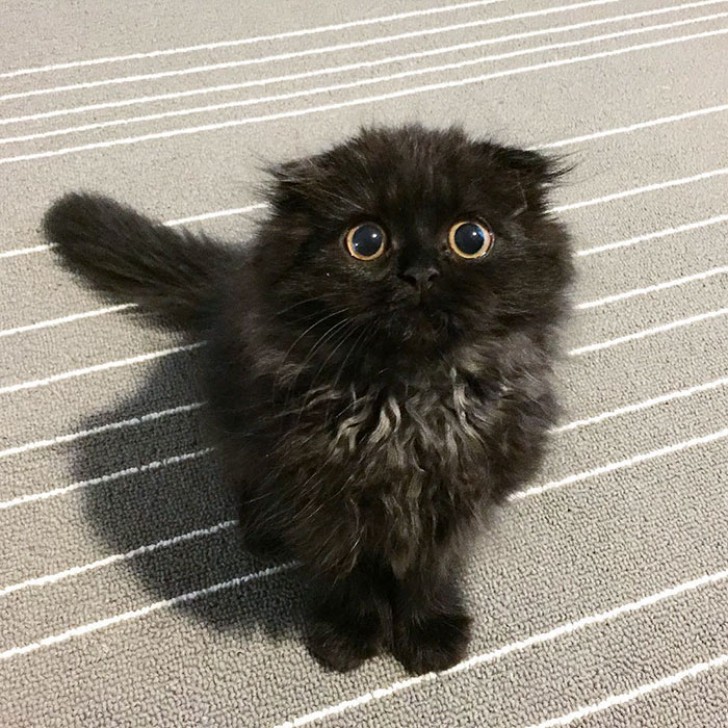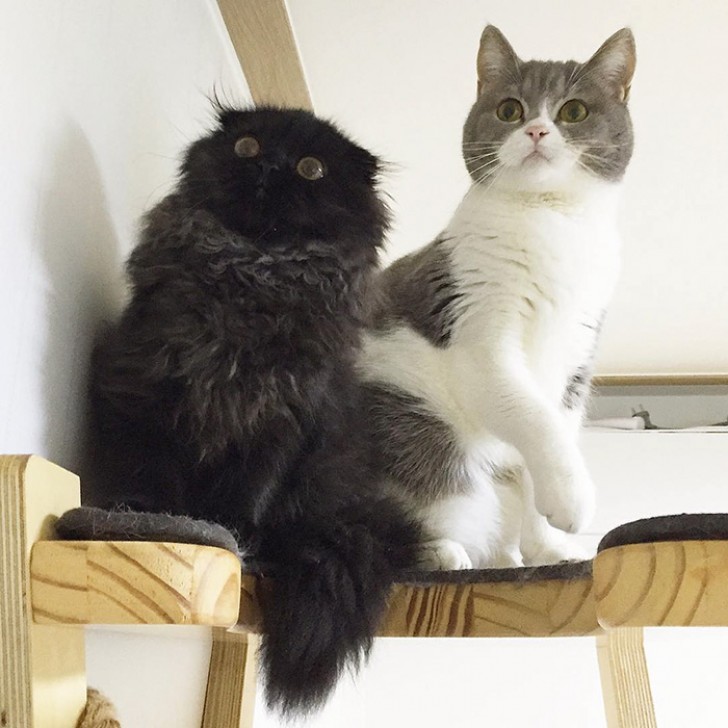 Advertisement
On Gimo's Instagram profile, there are hundreds of thousands of fans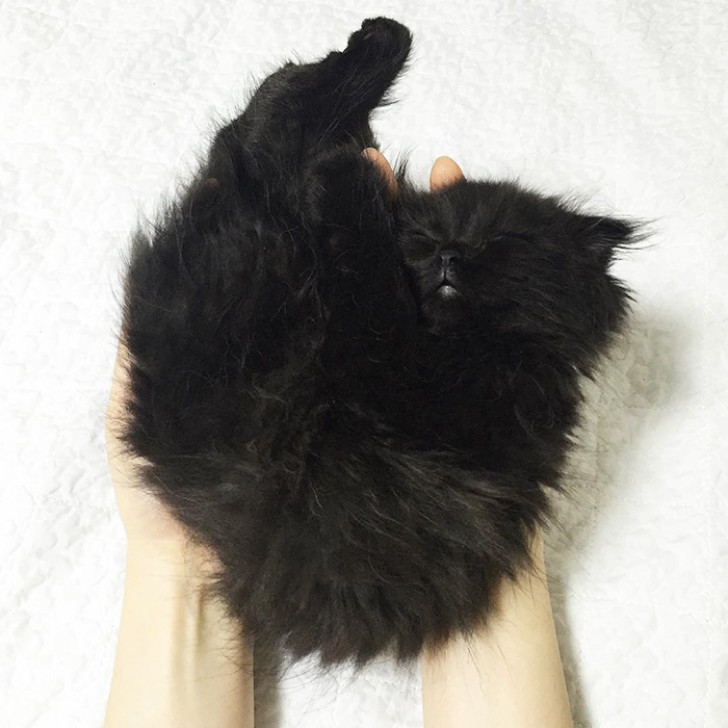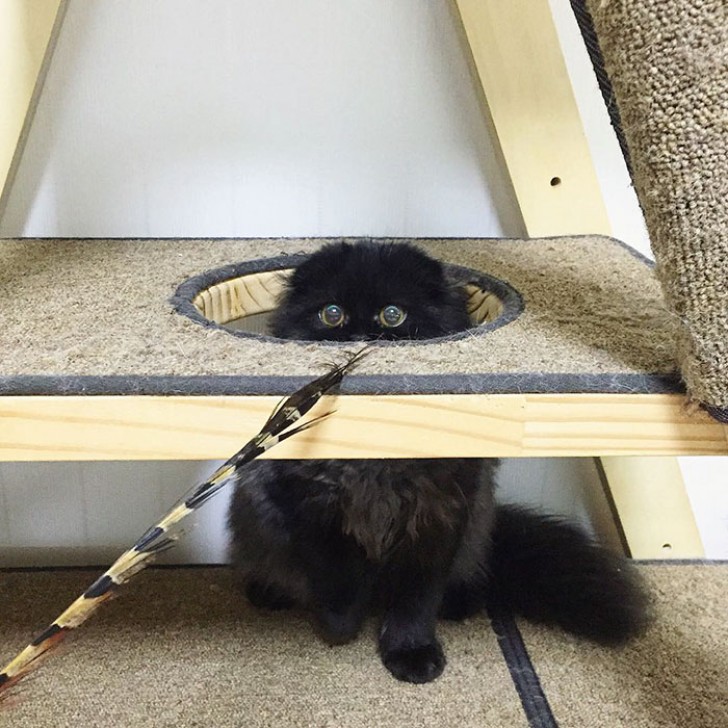 Nevertheless, Gimo seems to live his popularity with great modesty. :-)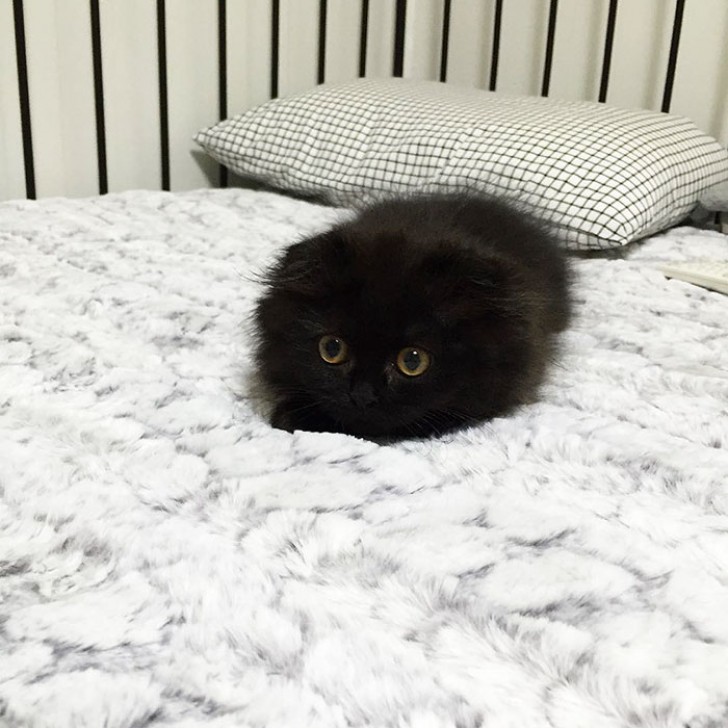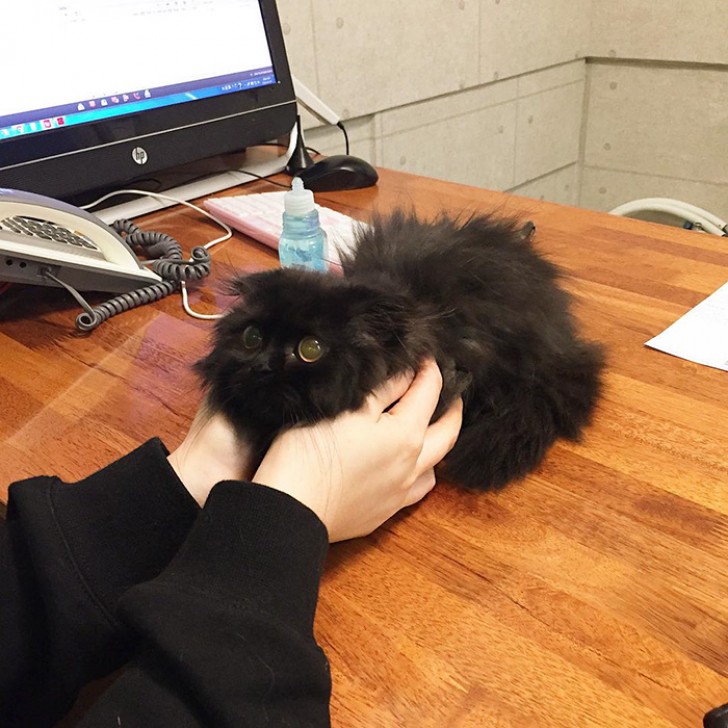 Like all cats, he likes to sleep and when he closes his eyes, it is almost impossible to distinguish his mouth, nose, and eyes.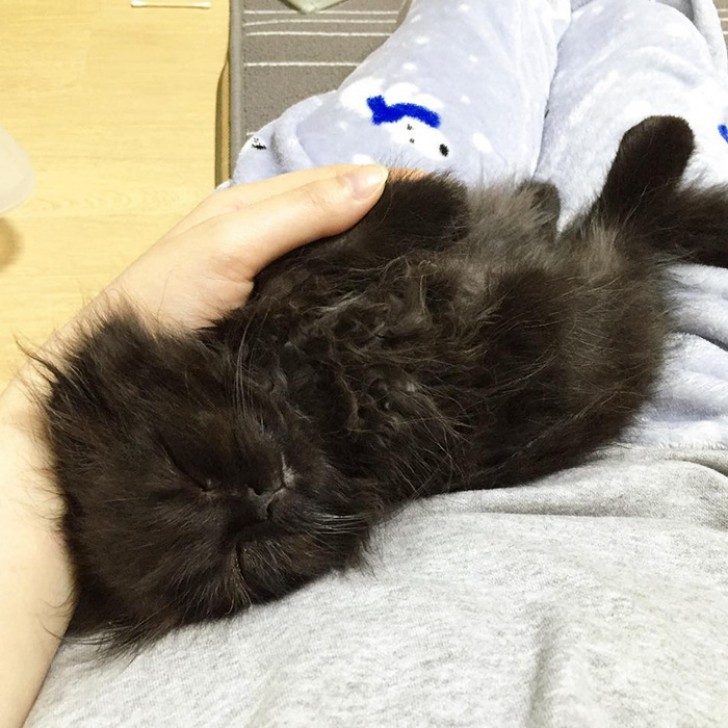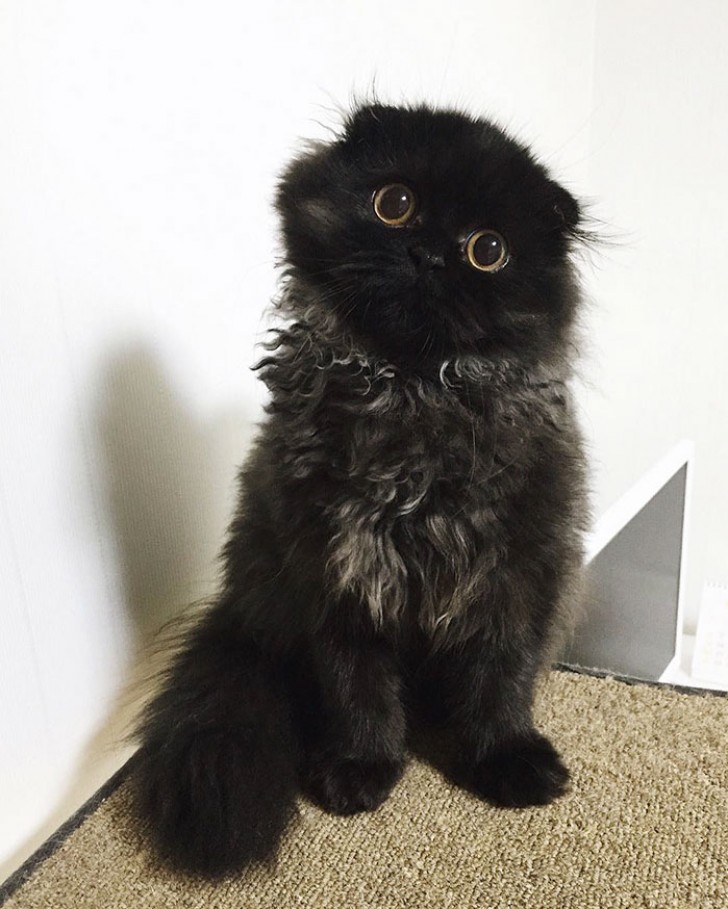 Gimo is definitely an adorable cat!