Here for you is Gimo, a cat with the biggest eyes you have ever seen!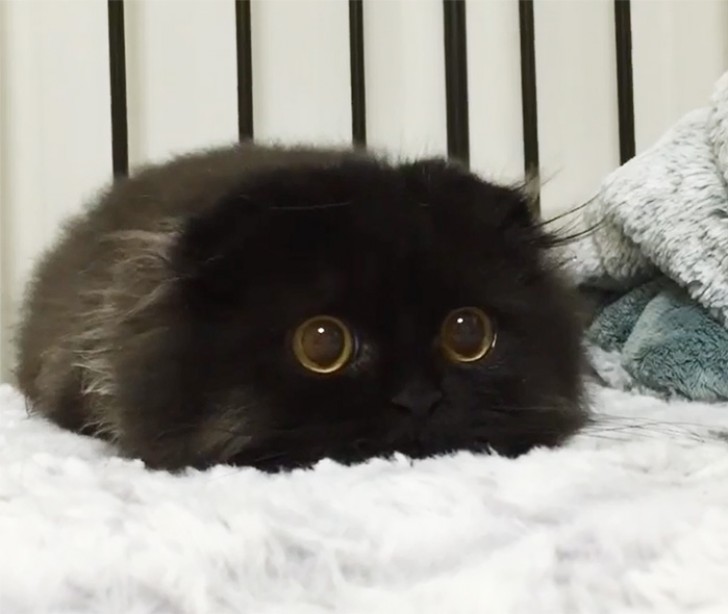 Gimo belongs to the Scottish Fold breed which is a breed of domestic cats.
He lives in South Korea with his big family of humans and his feline friends.
Even when he is trying to be threatening it is impossible to take him seriously!
Gimo's followers often compare him to an owl, due to his big eyes and round head.
On Gimo's Instagram profile, there are hundreds of thousands of fans
Nevertheless, Gimo seems to live his popularity with great modesty. :-)
Like all cats, he likes to sleep and when he closes his eyes, it is almost impossible to distinguish his mouth, nose, and eyes.
Gimo is definitely an adorable cat!