This dog spent 10 years tied to a chain --- Here is how a guy managed to free him from that nightmare!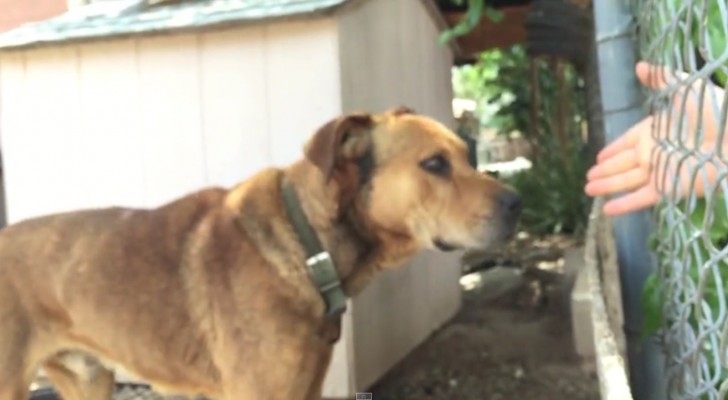 Advertisement
A neighbor's dog seemed to be very aggressive and unfriendly. For three years, a guy had seen this dog always tied up in his neighbor's backyard with no one ever playing or interacting with it! Moreover, every time the dog saw him it always snarled and barked!
However, one day this guy decided to be patient and try to pet it, and in a few moments he discovered the dog's true nature! The poor animal was actually sweet and affectionate, apparently it was just unaccustomed to kindness and affection! Consequently, this guy decided to take the dog away from its owner, a lady who had kept him tied up for 10 years!  See the video for the rest of the story ...
Advertisement