Pour a bag of pennies out onto a table ---- The end result is really beautiful!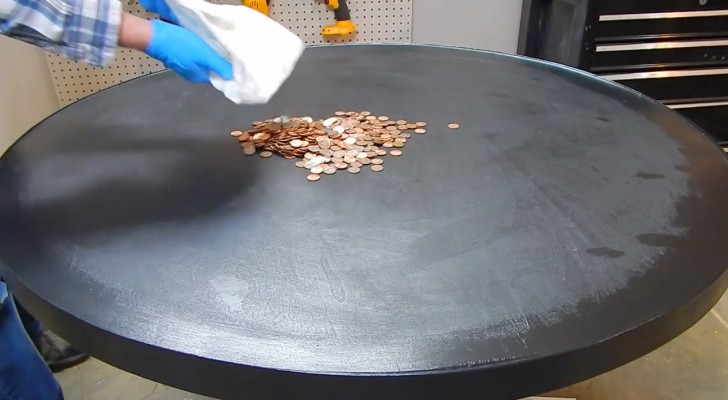 Advertisement
Some DIY projects are very ambitious and require a fair amount of skill in handling special tools, otherwise, you run the risk of making a huge mess! Do not worry! This tutorial video shows you in detail how to renovate an old table by covering the table top with coins, well, pennies, to be exact!
This interesting and highly original idea will transform your old table into a beautiful and elegant work of art! Yes, perhaps, this DIY project is not exactly easy, but, as you can see, the end result is really terrific and well worth the effort!
Advertisement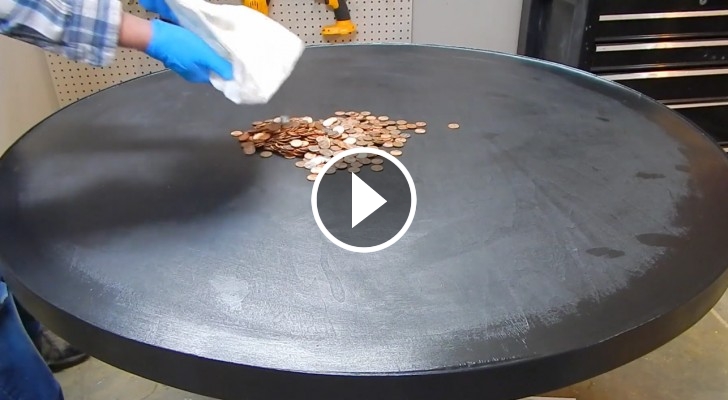 Advertisement