Wrap strips of pizza dough around an aluminum cone --- The result is mouth-watering!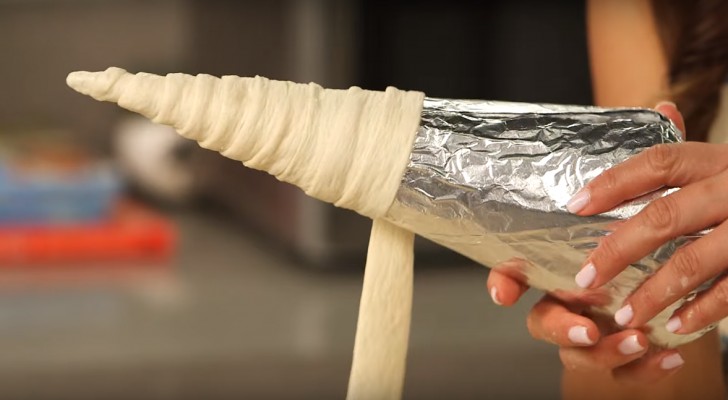 Advertisement
In the kitchen, as in many other areas, everyone knows that every country has its own customs and traditions!  Every place on the planet has its own recipes and habits, that foreigners may find literally hard.... to digest! However, the fact remains that every recipe can provide interesting ideas for experimenting with new ideas about food.
In this video, the food blogger Brandi Milloy first creates some nice traditional ice cream type cones made from pizza dough! Next, she stuffs them with  a creamy mix of macaroni and cheese, but you can fill them with whatever you like, such as with a healthy mix of spinach and ricotta.
Advertisement
Advertisement