This female pit bull was very upset and would not calm down --- Until someone caressed her!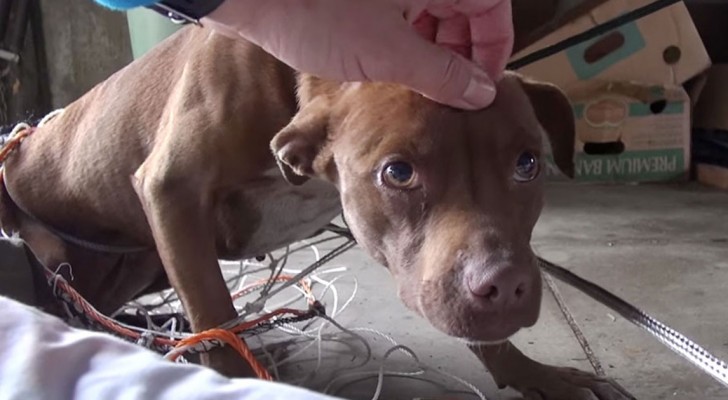 Advertisement
The volunteer animal rescue association Hope For Paws received a report about a very frightened female pit bull, that was preventing anyone from approaching it. In fact, when the volunteers arrived they found the pit bull barking and running around aggressively inside the garage.
To capture the pit bull quickly, they decided to use a snare and a soccer net which stopped the dog from escaping but the rescue mission could not be considered to be completed yet! In fact, the pit bull's continued agitation and fear still made her dangerous and unapproachable. Defying her aggression the volunteers will use all their patience to win the dog over...
Advertisement
Advertisement