Insert the tip of a pen into a zipper opening --- the reason is very useful to those who have little memory!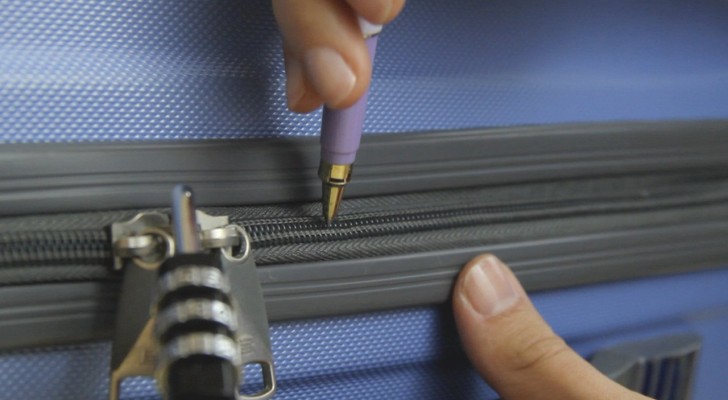 Advertisement
If you happen to lose the keys to the safety lock on your suitcase, with a simple trick you can still open it, without breaking the zipper! Just get a narrow tipped pen, insert it between the teeth of the zipper closure ... And voila!
What about opening a combination lock of which you have forgotten -- the combination?!?  Another simple trick will also allow you to do that with ease! Discover these and six other tricks that will make your life easier giving you simple solutions and remedies for common problems!
Advertisement
Advertisement