Discover a simple hack to preserve foods better and longer --- plus six more life hacks!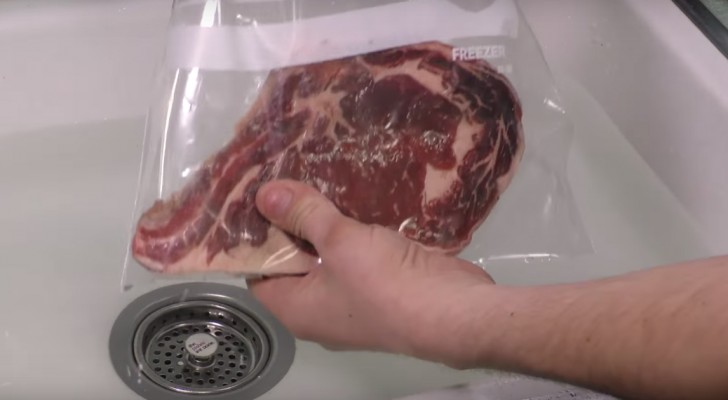 Advertisement
If you buy a piece of meat too large to be consumed immediately, a good way to keep it from going bad is to freeze it after vacuum sealing it. In fact, there is a special machine that vacuum seals foods by removing the air from plastic bags. Or you just use the following easy household hack!
Immerse a zip-lock freezer bag containing the meat in a sink half full of water, make sure that the freezer bag is three-quarters zipped up so that the water pressure will naturally force out the air from the zip-lock bag creating a vacuum seal! 
Advertisement