A woman plays in the countryside with a group of dogs that are really SPECIAL. Wow!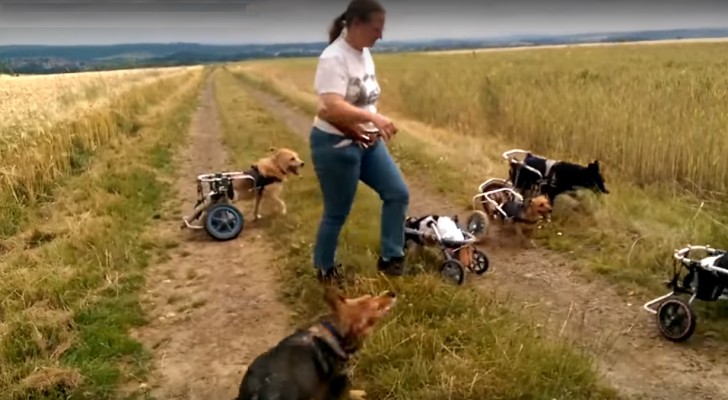 Advertisement
It is not uncommon for physically challenged individuals to teach us life lessons that help us to understand the real difficulties of life instead of focusing on the less important things. When this happens, we often feel a bit embarrassed to see the physically challenged person managing and even overcoming their difficulties while maintaining a positive attitude!
However, it is not only from human beings that we can learn some life lessons! Just see how these physically handicapped dogs are still full of the zest for life --- demonstrating that they have never stopped being courageous and fun-loving dogs!
Advertisement
Advertisement