A mother's video shows how unsafe water wings are – millions of people are shocked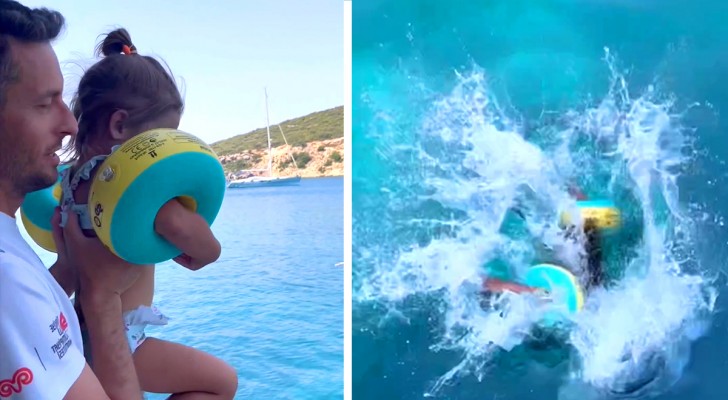 Advertisement
When you become a parent it is soon becomes clear that you need "eyes in the back of your head" taking care of your children. All the fathers and mothers who find themselves experiencing parenthood first-hand are aware of this: young children are unpredictable, without fear and they do and act as they please. The problem is that they often lack a perception of danger. It is up to parents to raise and their kids about safety.
And yet, sometimes, despite taking all the necessary precautions, we can fail in this mission: this is exactly what happened to a couple on vacation...
via Honey.nine
Advertisement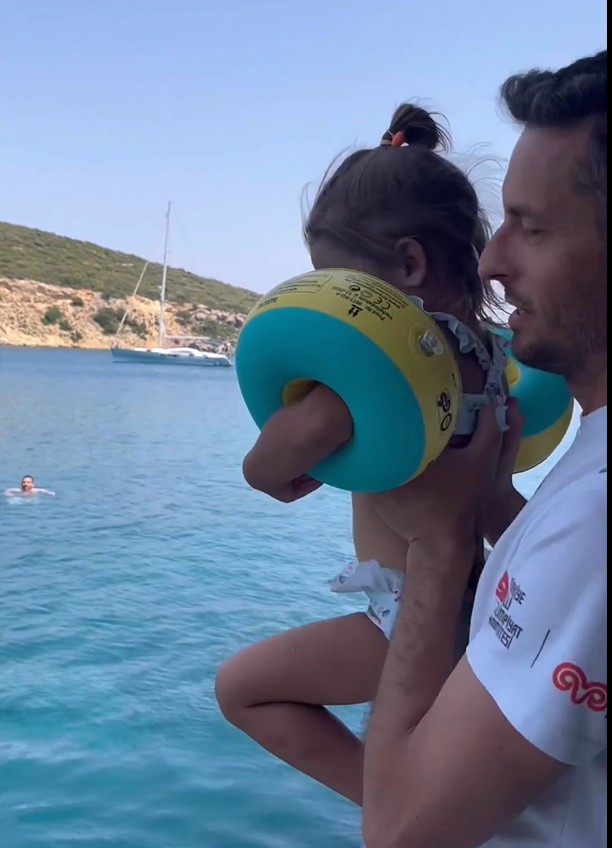 Katya İleri/Instagram/Screenshot
This incident happened very quickly. An innocent, fun game suddenly turned dangerous. Katya, mother to her young daughter, was filming her at play while on their summer holidays.
Katya, her daughter and her husband were in Turkey, on a large boat that had anchored at sea. The large cruise ship had stopped to allow its passengers to enjoy a dip in the beautiful ocean waters. Katya also wanted to take advantage of this opportunity: she had her little girl put on her swimsuit and, with water wings on, set off to join the other swimming kids.
The little girl's father then gently lifted his daughter up and leaned over the side of the ship to "release" her. It was just a few meters down to the water.
Advertisement
The little girl, as we can see in the video, was thrilled about being dropped into the water. Then, her father releases her and watches as she drops into the water.
Her father reasoned that the water wings would keep his daughter afloat, so there was no need to worry. But nothing could have been further from the truth: with a splash, the little girl hits the water and immediately goes under - leaving her water wings behind, floating on the surface ...
The little girl disappears completely for an instant under the water: her water wings had come off due to the impact from the drop! The video of the incident, uploaded online, was treated as being humourous since nothing serious had actually happened to the little girl. But it did garner millions of views and many comments from alarmed people: relying on something that you take for granted will work - in this case the water wings - and instead, seeing it fail miserably, left many stunned.
When it comes to the protection of your children, you should always be vigilant and attentive, in all circumstances: it is always true "that prevention is better than cure".
Advertisement