She was convinced that people were staring at her because of her beauty. She was dead wrong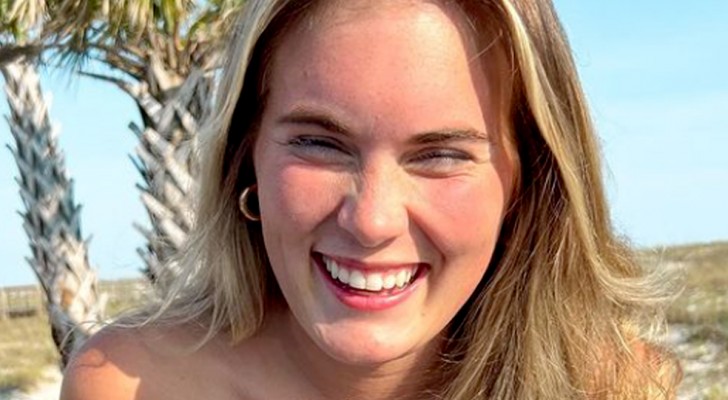 Advertisement
Being at ease with your body, feeling beautiful and knowing that others appreciate us as we are is very comforting. Being admired for who you are, whatever you look like, matters a lot to most of us.
This is the story of a young woman who attributed the looks she was getting to her beauty. But she was highly embarrassed when she found out the real reason why people were staring at her...  Read on to find out more: 
via The Sun
Advertisement
Gracie Ferguson is 22 years old and is a young,beautiful fitness blogger who posted her super-embarrassing story tosocial networks. One day, she was at the gym working out. Then she noticed that a lot of people were looking at her and she thought it was because she was so pretty. All this attention made Gracie feel flattered. But she was dead wrong...
After her workout, Gracie went to the locker room and was about to take a shower, when she discovered something shocking. Her pants had a tear right down the middle of the seat and she hadn't realized it. To say Gracie was embarrassed would be an understatement.
Advertisement
It turned out that Gracie's dog had chewed on her pants, causing the tear. But despite her embarrassment, Gracie still managed to have a laugh about the "incident".
Many users commented on her story. "If I was in the same situation, I would just die from embarrassment," wrote one person. But Gracie treated the incident philosophically and managed to overcome her inital embarrassment.
Has anything like this happened to you? And if so, how did you manage it?
Advertisement