A bride-to-be prepares her wedding cake 12 hours before the wedding, but is made fun of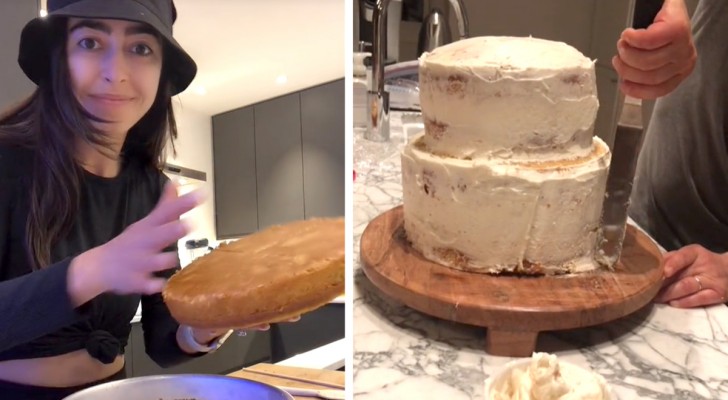 Advertisement
When you choose to spend the rest of your life some, proposing marriage is the next logical step. And, if accepted, a wedding requires careful and meticulous preparation. From the menu, to the choice of restaurant, the venue and so on: everything must be perfect.
Naturally, the wedding cake is no exception to this rule: it is often commissioned from the best pastry chefs in order to be something extra-special. But the subject of this story (the bride-to-be) decided to take a different path...
via Independent
Advertisement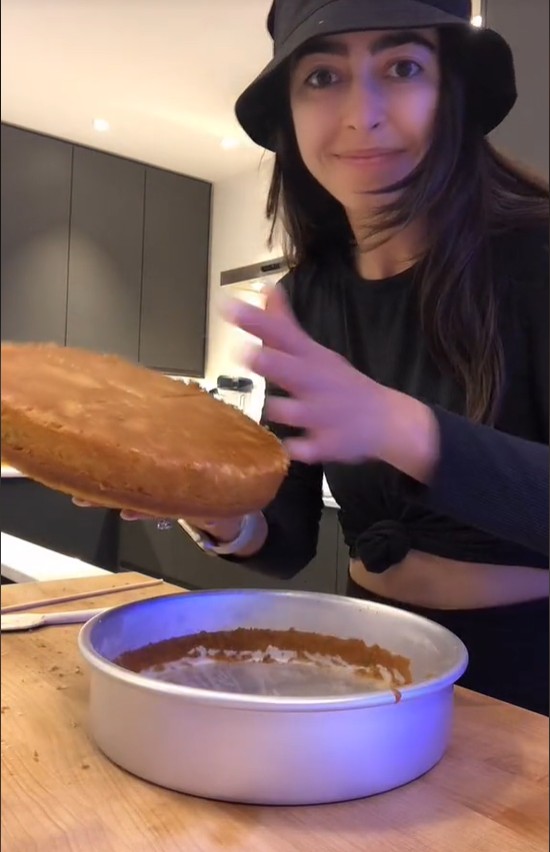 This woman, named Laura, decided to make her wedding cake herself only 12 hours before her "big day". With a smile on her face, she filmed herself doing this.
First, she showed a dough she had bought at the supermarket and she then set to work mixing all the ingredients. Her mother-in-law provided some assistance.
At the break of dawn on her wedding day, Laura was still intent on glazing the various layers of the cake: "It's the first time I've done anything like this", she declared, laughing. Finally, she sprinkled the entire cake with bright, rainbow-colored sprinkles. But viewers were decidedly much less enthusiastic about the young woman's cake...
Advertisement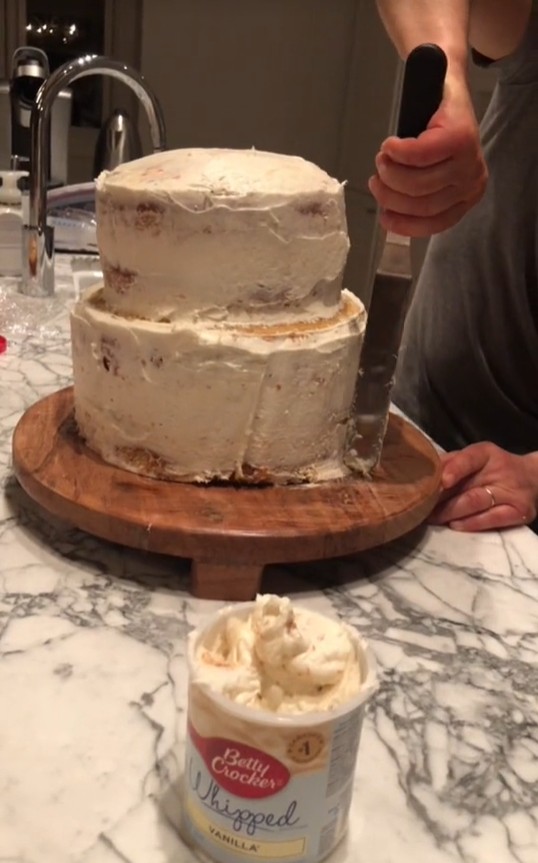 "Oh my God, you are kidding, I hope?"; "It looks like a kid's birthday cake - not one for a wedding!"; "It looks more like a volcano than a cake,": these are just some of the comments that Laura's video attracted.
But Laura was not at all discouraged by the critics: "All in all, I spent less than $50 the cake in total! Also I will always have a unique memory: of my in-laws and my future husband decorating our wedding cake until 1am the day before our wedding," she said happily.
"It's really a unique memory that makes me laugh and makes me so happy. And then, my guests really liked it. They loved the fact of knowing the cake was a reflection of who I really am: I'm DIY type of girl," added Laura.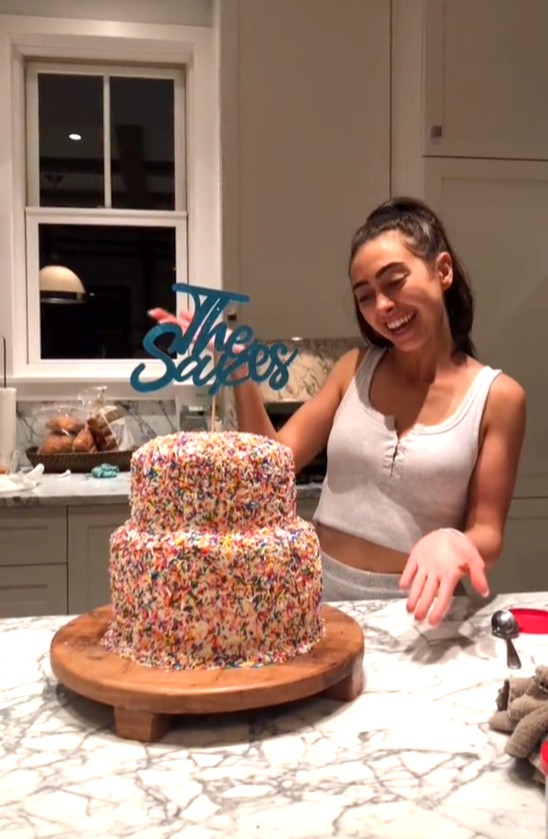 In the end, what matters most - as pointed out by a user - is that everyone involved loved the cake: and if they were happy, who cares if it wasn't a "traditional" cake.
Furthermore, a commissioned wedding cake can easily cost thousands of dollars - an expense that Laura avoided (whilst having fun). What do you think of Laura's "unique" creation?
Advertisement