Father is filmed escorting his son away from rioters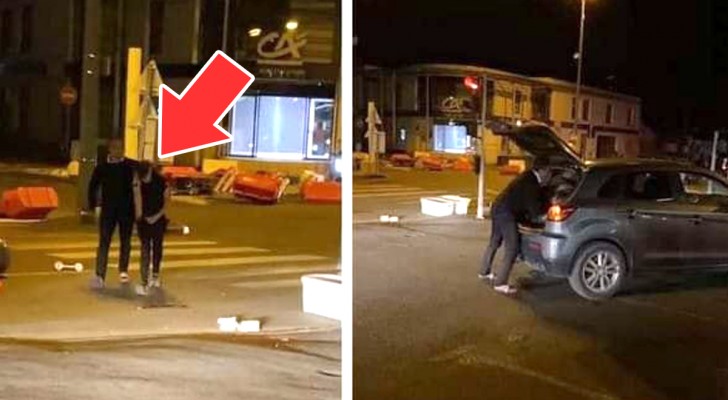 Advertisement
The role of being a parent is undoubtedly one of the most sensitive and complex there is: parents largely determine how a child will turn out in adulthood. It is therefore essential that education, respect and other fundamental values are imparted to children, from "as early an age as possible". Amongst the most problematic periods is undoubtedly that of adolescence: a "rebellious" time where kids want to assert their autonomy at the expense of domestic rules.
But this sometimes leads teens into dangerous situations without them realizing it until it's too late. And this is what happened in this story - read on:
via Mirror
Advertisement
The story took place in France, which has been racked by riots caused by local citizens protesting against Parisian police practices. The protests have turned into a major popular uprisings: street clashes and burning vehicles are just some of the consequences of this "rebellion".
In any case, in the midst of all this chaos, a video clip captured the subject of this story: a father "took to the streets" to find his teenage son, who was also presumably involved in the protests.
What is most surprising is the "way" in which this father "picks up" son. He "accompanies" him to his car by literally pulling him by the ear, but that's not all...
Advertisement
Once they get to the car, the pather pushes his son into the trunk! Loud cries of protest and dissent from by-standers are ignored by the man.
Shortly afterwards, the man drives off with his son in the trunk. The reactions to this video were divided: some people applauded the father's "resolute" behavior, calling his actions a clear example of "proper" discipline.
Others, on the other hand, were perplexed by the father's "overreaction". Of course, we cannot know what was going on in this concerned father's head, and so it is difficult to judge his behavior. What do you think? Do you believe that this father was right to treat his son this way?
Advertisement