A newborn baby lifts her head and tries to crawl at just 3 days old. Mother and grandmother are shocked (+ VIDEO)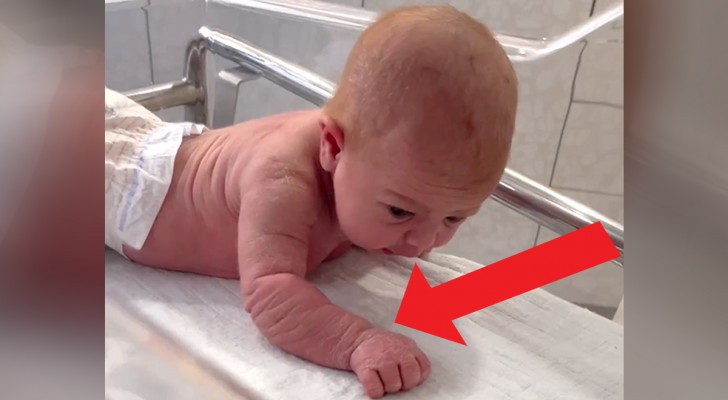 Advertisement
The birth of a baby brings with it responsibility and joy at the same time. It is always incredible and exciting for a new parent to realize that they have given life to an infant. Perhaps this is also why each child is special for his family and unique in the world.
Of course each newborn is unique, but the infant in this story is particularly special! Read on to find out more:
via Nybreaking
Advertisement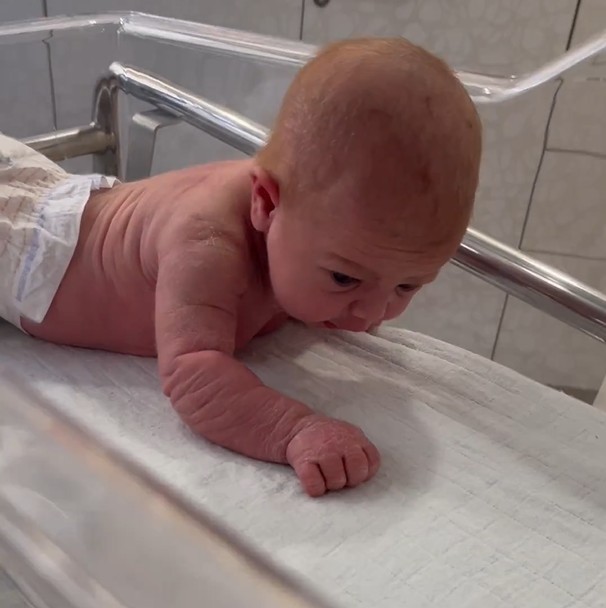 Samantha Elizabeth/Instagram/Screenshot
Samantha Mitchell, of White Oak, Pennsylvania was stunned when she observed her 3-day-old baby in her hospital bed.
The newborn, Nyilah Daise Tzabari, not only appeared to be in excellent health, but also showed extraordinary vitality: we can see her in the video moving around independently, crawling on her stomach and even lifting her head up!
A 3-day-old infant shouldn't be able to do this, yet Nyilah seems to be able to crawl and "babble" without any difficulty. Samantha, of course, tried to find out how unusual her baby was in this regard.
Advertisement
"God no! She shouldn't be able to do hardly anything. She shouldn't be this strong at just 3 days old!", we can hear Samantha exclaim in the video.
Samantha and her mother then decided to film the unusual baby: "My mother told me that if I hadn't capture the moment on camera, no one would ever have believed it," Samantha stated.
Normally a baby starts crawling at between 6 and 9 months - but 3 days is really a record!
However, there may be an explanation that helps to understand the "precociousness" of this baby girl.
Nyilah was born a little later than expected, coming into the world at the 43rd week of pregnancy, 3 weeks after the due date.
But even this can't explain her extraordinary strength: "She can, with a little help, stay upright and it won't be long before she tries to walk," the new mom said.
At 18 months,Nyilah was already able to change position by rolling over from her back to her stomach and she attempted to talk at just one and a half months of age!
An exciting and amazing story:what do you think about it?
Advertisement