Transgender father gives birth to his third child and shares his experience with everyone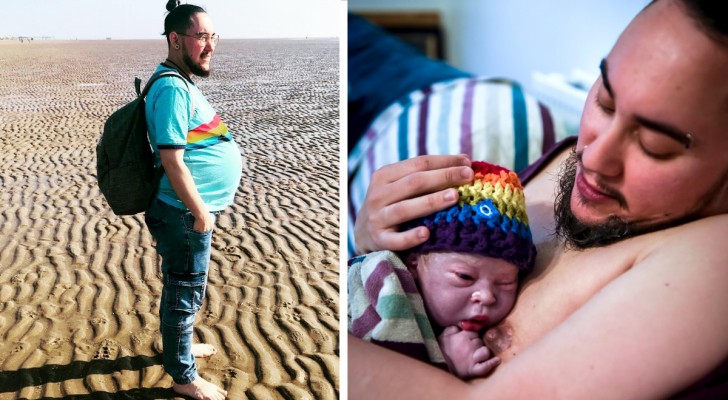 Advertisement
In recent years, the awareness of gender fluidity as a concept has burst onto the scene. Many people now openly claim that they do not identify with a defined gender, and have both male and female characteristics. Furthermore, movements pushing for the acceptance of these gender-fluid individuals are gaining momentum.
These people are often subjected to discrimination, simply because of the way they identity. The story we are about to tell you about here, for example, has met with mixed reactions.
via News24
Advertisement
A young father chose to play his part in spreading awareness and acceptance of the LGBTQ+ community in a unique way. Yuval Topper Erez, a young father living in Israel, shared photographs of the birth of his third child, one year after the event. He himself gave birth to the baby (Yuval is biologically female, of course). At first, Yuval kept the photos private.
However, he later felt the urge to share them. These photos represent two causes which Yuval cares deeply about: the normalization of home births and the normalization of trans or non-binary people giving birth. Yuval stated that this was his fourth pregnancy, after his third one ended in a miscarriage.
Advertisement
Aware of the impact that sharing these photos would have, Yuval decided to share them on social media with the objective of raising awareness and support for the LGBTQ+ communities around the world.
Yuval's photos soon went viral and met with mixed opinions: many people congratulated him on his courage in publishing his photos in public. Others, however, criticized him harshly.
What do you think about this story?
Advertisement