Little girl wants to marry her father, but her mother explains that it's not possible: she is devastated (+VIDEO)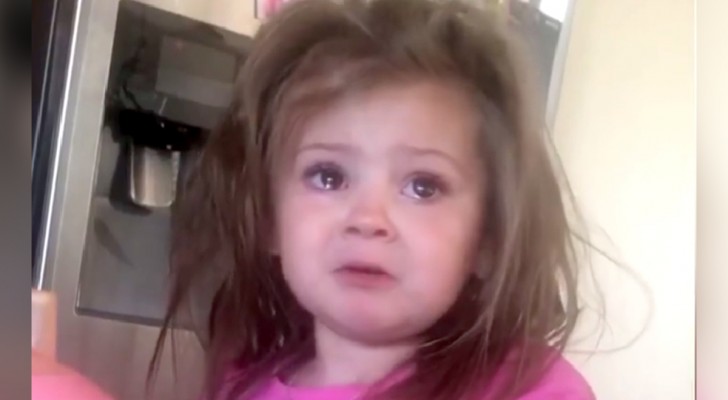 Advertisement
Having a father figure is important to many little girls as they grow up and are often seen as heros. Indeed, the role of the father is fundamental for the balanced development of girls: a father is not only a "regular" parent who provides for the family, but is also an educator, a confidant, a friend and an example to emulate. In fact, many little girls often dream of "marrying" their dad - but when they find out that this is not possible - they can be very disappointed.
via Upworthy
Advertisement
No one took this "news" harder than Bella Atkinson of Cedar Rapids, Iowa, USA. Her mother recently shared a video of the little girl in which she learns the bitter truth.
In an adorable, but heartbreaking, video shot by mom Jenna, 3-year-old Bella starts crying after realizing she cannot marry "Daddy Matt." Bella became became curious about marriage after seeing he parents wedding photos. She then asked her mother if she too will marry her dad one day. But then Bella learnt that her dad was "already taken".
"Bella said to me, 'Are you and dad married?' I said, 'Yes, do you think you'll get married one day too?' Then, after thinking about it for a while, she got very sad when she realized she couldn't marry her dad," Jenna said. "There is only one daddy Matt in the world!", the little girl says in tears. Her mother then asked her: "Who will you marry?" and Bella promptly replied: "Nobody".
Bella and her dad have a very special relationship: "Bella can't wait for Matt to get back from work and runs up to him as soon as she hears the door open. I don't know which of the two is more excited to see each other," said Jenna. Little Bella has sadly accepted the fact that she cannot marry her father, but her special bond with her father will never pass away.