A 10-year-old boy goes to comfort his little brother at 3 am without waking his mother: he wanted to let her rest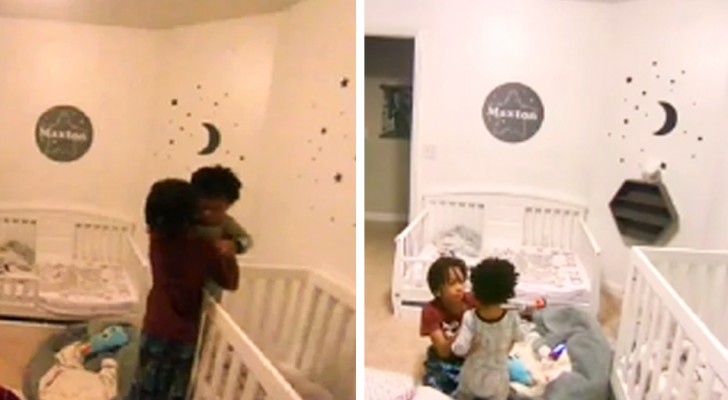 Advertisement
Being a mother can be a very tiring experience, as well as a positive one, especially during the early days, when the little one tends to wake up several times during the night. True, it is a fairly common occurence, but the fact remains that the pace can be devastating, especially if you alsohave to work and do housework. Gloria McIntosh, mother of 6, knows what it means to be a parent and, perhaps, her children have also understood the sacrifices.
Advertisement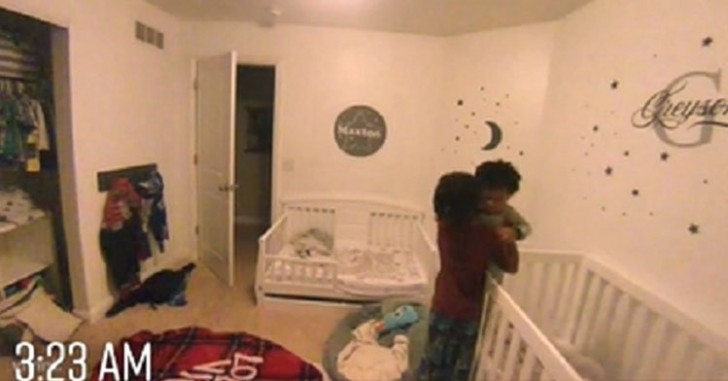 Mason, 10, woke with a start when he heard his 18-month-old brother whimper and didn't think twice about getting out of his bed to reach the baby's cot. Mason knew that his mom was very tired and didn't want to tire her further, waking her up at 3 am, so he headed to little Greyson's bedroom without anyone telling him to go to comfort him. Obviously, the boy didn't know that his mother would still wake up and was watch the touching scene via the baby monitor. When Gloria saw the scene, her heart melted: Mason picked up little Greyson in his arms and spent at least half an hour with him, hoping to get him back to sleep.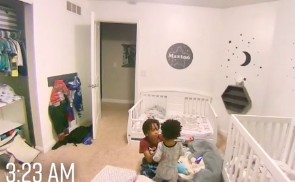 "In the end I got up and took the baby in my arms to put him back to sleep. I asked my son why he hadn't come to call for me," Gloria said, "and he replied that he wanted me to rest for a while since during the day I had been working very hard". The consideration that this 10-year-old boy gave for his mother is truly touching!