Woman undergoes a free beauty treatment to fill her lips: "It was a disaster" (+ VIDEO)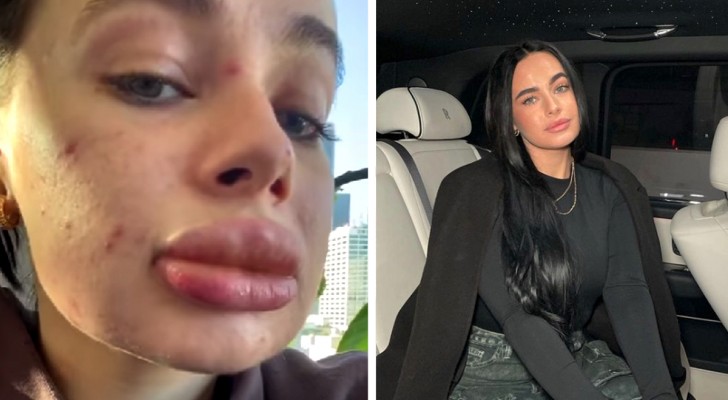 Advertisement
Wanting to always look your best and work on some minor flaws in your appearance is a preoccupation many of us have. This is why we resort to beauty treatments in order to feel better about ourselves. However, for more "invasive" or complex treatments, it is not easy to find the right professional to carry out the procedure.
This is the story of a young American woman (a social media influencer) who got her lips filled (aka lip augmentation) - but she got more than she bargained for.
via The Hook
Advertisement
Jessica Burko is a 27-year-old woman from Los Angeles, United States, and is a well-known social media influencer. Jessica was eager to plump up her lips a bit and underwent filler treatments several times without any problems. In fact, Jessica got her lips filled fairly frequently.
After a break for about a year, Jessica decided it was time again to get her lips filled. This time, however, she did not go to her usual beauty center, but she was "tempted" by the offer of a free treatment with a new doctor. Without much hesitation, Jessica took up the offer. Unfortunately, the treatment went horribly wrong...
In a video posted to social media, the 27-year-old showed herself with very swollen lips. "I had my lips filled. It wasn't the first time, but something went horribly wrong this time. It's never happened before and I don't know how it was possible. The new doctor did the job properly, but a little later, my lips swelled up like balloons."
Of course, Jessica went back to the doctor and demanded the filler be extracted. Despite this horrible experience and Jessica intends to have her lips filled in the future: "I'll go back to my trusted doctor next time - no 'free' offers for me".
What do you think of this story? Have you ever suffered an unsuccessful beauty treatment?