This model looks like a teenager but is actually 51 years old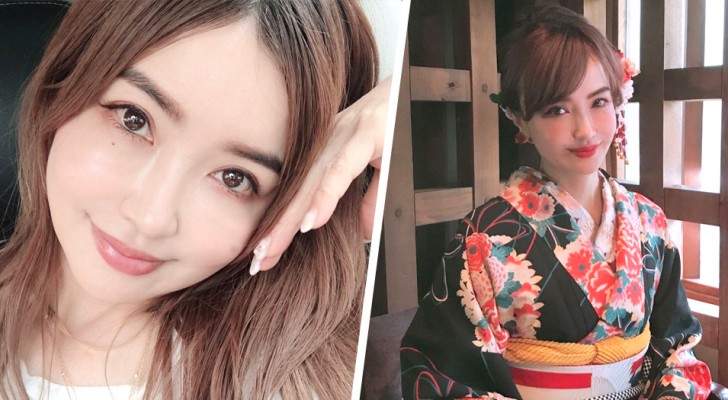 Most women go to great lengths to keep themselves young and fit, both physically and spiritually. Many use makeup and, of course, practice good skin care. In this area, Asian women always seem to be one step ahead of us, especially Japanese women who never show their real age. It is no coincidence that there is a famous joke that says you cannot really know the real age of a Japanese woman unless you count the number of her grandchildren. Risa Hirako is certainly an example of how a woman can manage to keep herself in great shape, despite her age.
Guess how old she is ...?
Advertisement
Risa Hirako is a Japanese model well known for her extremely youthful looks, despite actually being ... 51 years old! Born in 1971, Hirako is a true phenomenon at home and beyond, as she looks around twenty years old. Of course, you shouldn't believe her appearance is a just a gift from nature or a pampered lifestyle, because it's not the case.
One aspect that this model, photographer and blogger never neglects is her diet and the ingredients she chooses: her food is always all organic. In her Instagram photos, she is often seen having lunch or dinner with very healthy foods, although she hasn't given up on pizzas or burgers completely: "I had lunch in an organic supermarket. I recommend the Kamado pizza. Also, I ordered a frozen matcha latte with milk, oats and agave syrup. I often buy organic ingredients, organic cosmetics and natural bath salts," said Hirako.
Being a model, and therefore very attentive to her image, Hirako often has her hair treated her trusted stylist.
Advertisement
Hariko looks like a teenager, but she is a woman who is already over 50 years old and it is precisely for this reason that she is so famous. Who wouldn't want to stay looking this young? There are those who would give their right arm for a smooth and shiny skin like Hariko's. Thanks to being Japanese and her healthy diet, Hirako will look decades younger for many years to come.
How old would you say she is?