Mother alters her old dress for her 5-year-old daughter: "She'll wear it to her first prom with her daddy"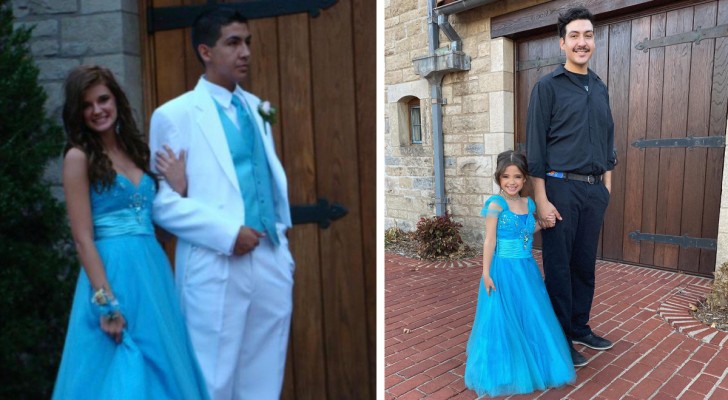 Advertisement
In the United States, it's tradition to attend a prom. Whichever class one is in, attending a themed prom is a must for American students. Lexi Donelson, a 26-year-old stay-at-home mom from Ponca City, Oklahoma, was looking for inspiration for her 5-year-old daughter Sterling's prom dress. Her school had decided to organize a father-daughter dance and Sterling needed a dress to suit the occasion. Then Lexi came up with a great idea...
via Yahoo News
Advertisement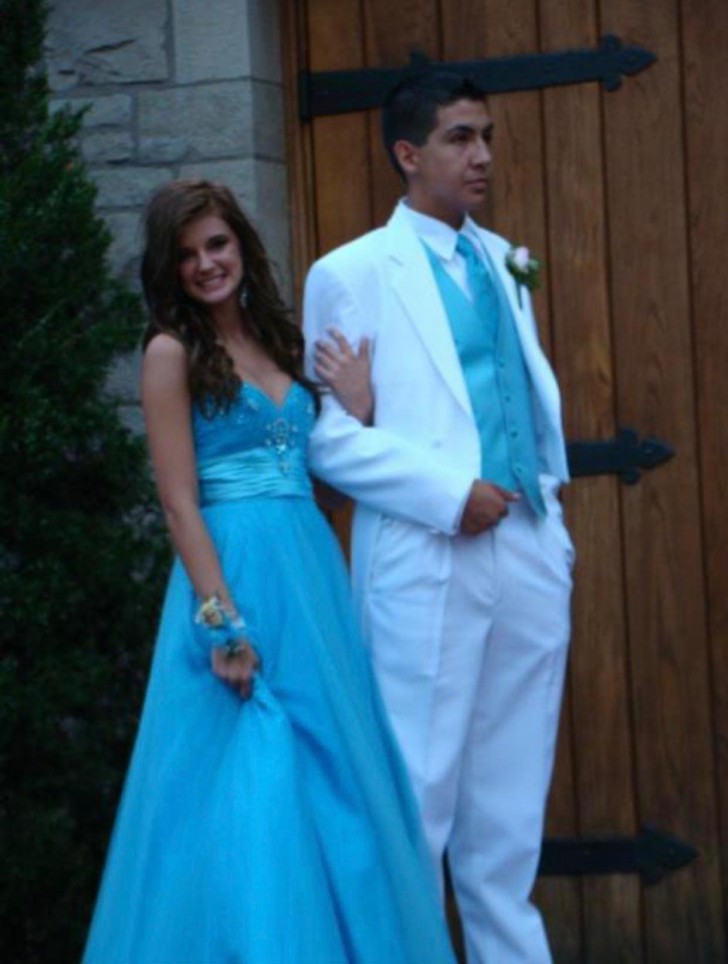 While looking for dress ideas, Lexi remembered that she still had her old prom dress. Lexi had worn a beautiful turquoise dress to her prom when she was just 15. In fact, she had gone with her high school sweetheart, Dewey - now her husband and father to her children. The two got married in July 2016 and - in addition to the little Sterling - they have two other children, Bear, six, and SJ, two.
Lexi loved her prom dress and often wore it just for fun. Sterling called it her "Elsa dress" - referring to the famous Disney princess from the cartoon movie "Frozen".
"I was shopping for a dress for Sterling, but I couldn't find one that I liked. I saw one that looked just like my prom dress and I thought, 'Why not just alter mine?' I called my mom and we figured out what we had to do," Lexi said. So, with the help of her mother, (Karena, 48, a retired accountant), they were able to alter the dress for Sterling in time for prom. "It looked great on her. She didn't want to take it off! She told me she's Elsa now. She was nothing short of thrilled," Lexi said.
Both Lexi and Dewey recognised the importance of the "father-daughter" dance: "We both know how significant it is. I never imagined that Dewey would make such a wonderful father. He woke up early to go buy Sterling some flowers and a teddy bear," Lexi said. Later, she snapped some pictures of her husband and daughter all dressed for prom and this made her feel very proud and emotional.
The idea of altering her old prom dress for her daughter was definitely an original and very sweet idea, don't you think?