30-year-old woman marries a 73-year-old man: "It was love at first sight"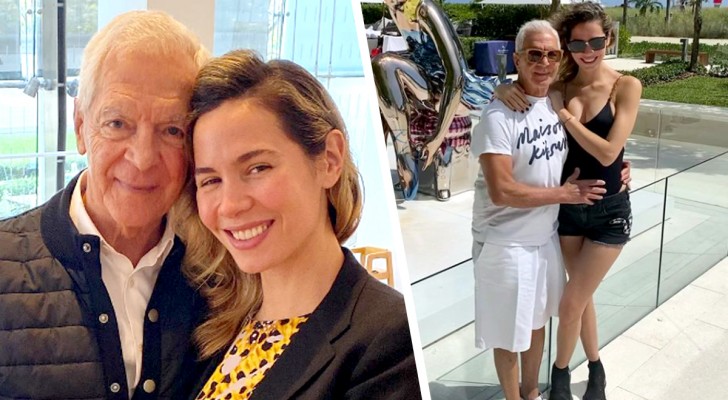 Advertisement
Love knows no age: a phrase that we have often heard, but not one everyone believes. Some find certain romances to be a bit "suspect" for a number of reasons. Why is this? Well, when there is a significant age difference between the romantically-involved parties, for example, some suspect there might be ulterior motives in play.
These suspicions were raised with regard to the couple we want to tell you about here. In this case, the age difference is significant and led to some to doubt if true love is really in play here. Read on to find out more:
via Milenio
Advertisement
Elina Fernández and Eduardo Constantini are husband and wife and their story has created quite a buzz. The interest in them is not just because they are famous, but the fact that there is a decades-wide age gap between them. In fact, the Elina is 30 years old, while Eduardo is 73: over 40 years divide them, but, apparently, love unites them.
According to Elina, it seems that the couple met at a time when neither of them was looking for a soul mate. But apparently, it was love at first sight and could not be denied. So, after only 9 months of dating, the couple decided to seal their union and got married. This union, however, sparked quite a lot of criticism.
There are many who think that Elina did not act out of love, but that she married Eduardo for his money.
Eduardo is one of the richest people in Argentina and owns an entire residential complex in Miami - which certainly adds to his allure. And this is why many are skeptical about Elina's true motives.
Advertisement
Despite all the negativity, Elina has not renounced her claim that she is in love. She states she didn't marry Eduardo for his money and does not care what other people think. Love, she says, conquers all - including age gaps.
Do you think a relationship between two people who are over 40 years apart in age is truly viable?