"I found out my husband cheated on me: it was the best thing that ever happened to us"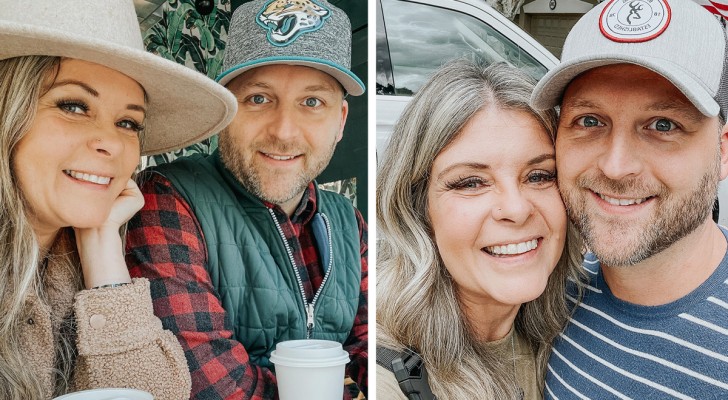 Advertisement
Marriages and other long-lasting relationships require commitment, reciprocity, trust and - it goes without saying - fidelity. In fact, this last requirement is often the cause for the end of many a love affair: it is not easy to forgive and overcome a betrayal, yet some people emerge from a blow like this even stronger.
Charity Craig knows all about this. Charity described her husband Matt's betrayal as "the best thing that ever happened" to them. Before discovering the extramarital affair, Charity described her relationship with Matt as "happy" - until she discovered some suspicious messages and confronted her husband.
via Mirror
Advertisement
Charity found the incriminating messages between her husband and another woman and described the whole experience as "devastating". Matt admitted to the affair and moved out, quitting his job and changing his phone number. Charity said: "I was working more than 60 hours a week in a high-stress job. I was spending more time at work than with my family. I was struggling with my responsibilities as a mother and wife and my dreams of pursuing a music career." After Matt moved out, the two lived apart for a year.
During their time apart, Charity went to a therapist, discovering she had some unresolved issues with herself: "While I didn't seem to have any anger issues, I used silent treatment as a form of control and manipulation.Then, after bottling everything up for ages, I would suddenly explode. I spent countless hours trying to become a better version of myself," Charity said.
Matt also went to a therapist: "I went to therapy and read a lot of self-help books. I did everything I could to regain my Charity's trust. It was helped a lot and it has helped our family. Now I have a full understanding of Charity's emotions and can be open with her," Matt explained.
After a year of psychotherapy, the couple reunited. "I asked her to come back to me on Valentine's Day - and she did," Matt said. Today, Charity works as a love coach and helps other married couples overcome their trust issues.
Despite the rough patch, Charity says cheating has made her marriage stronger: "This relationship has turned out to be the best thing that has ever happened to our marriage. It exposed the unhealthy part of our relationship and we dealt with it," she commented.
What do you think about this story?