Couple is criticized because of a 40 year age difference: they are now happily married and have a daughter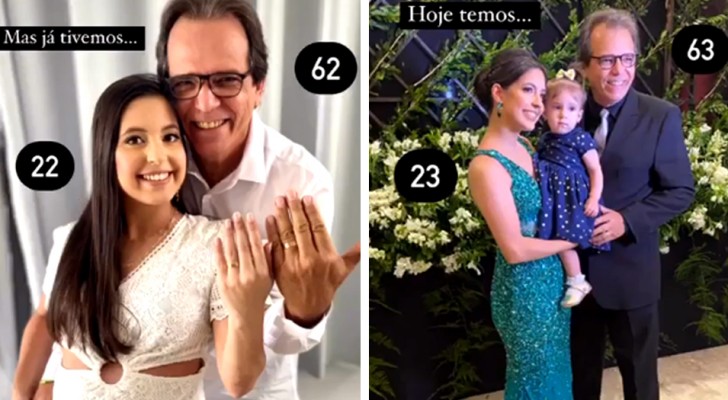 Advertisement
"Love knows no age" is perhaps one of the oldest sayings in the world, but not everyone believes this. Unfortunately, when the age difference is large between a couple, it is very common to experience prejudice and gossip: most people, in fact, believe that, cases like this, it is not love that binds the two people, but money. Obviously, not all relationships are the same and we are sure that many couples manage to keep the flame of their love alive for years, despite a significant age gap. A good example of this is the couple featured in this article.
Advertisement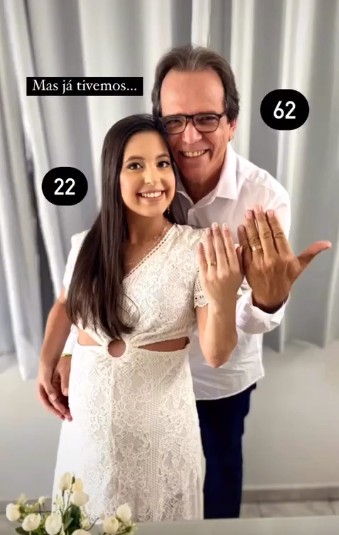 Maria Eduarda Dias, is a 23-year-old nurse, happily married to Nixon Motta, a 63-year-old radio DJ. Although there are 40 years of difference between the two, it seems that their relationship is as solid than ever. The two started dating when Maria was very young: she was 16, when she met a 56-year-old photographer, to get some photos taken. From there, a friendship was born that never stopped getting deeper. As you can imagine, it wasn't easy to overcome all the cruel comments form people who didn't approve of a relationship between the couple. But their mutual love managed to overcome all obstacles.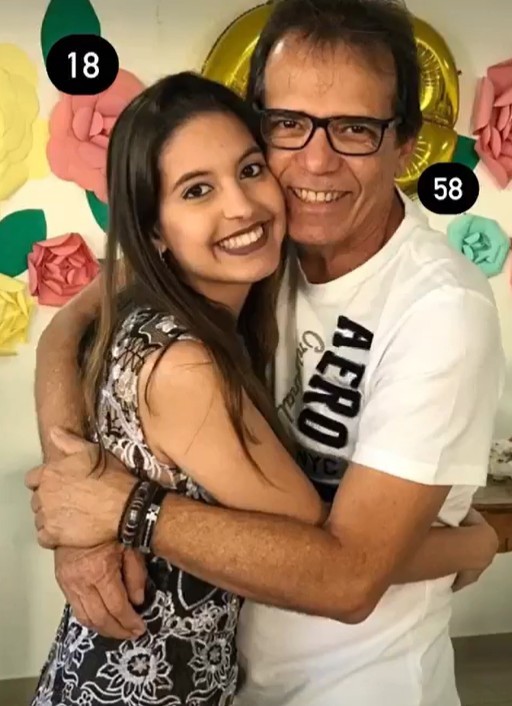 It didn't take Maria long to realise that she had fallen in love with Nixon. The two are even closer today, thanks to the birth of their daughter, Maria Alice, aged 1 year old. When Maria announced her wedding to Nixon on TikTok, however, many users criticized her. In many of these comments, Maria is called a "gold digger", i.e. a profiteer in search of wealth. Nixon, however, has repeatedly stated that he is not rich and that their relationship is based exclusively on their love: "There has never been any ulterior motive on her part," he said.
Advertisement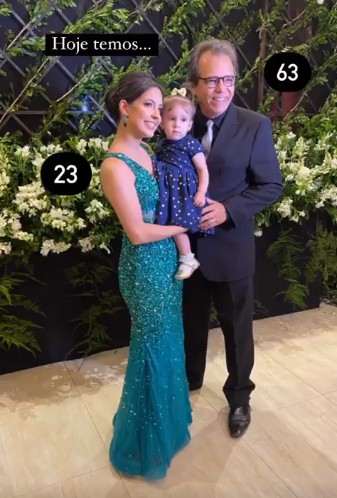 Despite the negative comments - which forced Maria to delete the video announcing their wedding - the couple endured and also responded to the criticisms:
"It's easy to judge when you don't know the full story. We are very happy and fulfilled - we have built a beautiful family. No one has the right to disrespect us. Long live love! Stop spreading your poison," Maria wrote. Nixon expressed similar sentiments: "Long live our love! I love you, my princess. None of this will upset us. Together we have faced much worse things and you were always with me, helping me through bad times and giving me the strength to succeed!"
What is your opinion on relationships that have a big age gap between the couple?