Couple marry despite a 19-year age difference: he discovers he already met her when she was just a child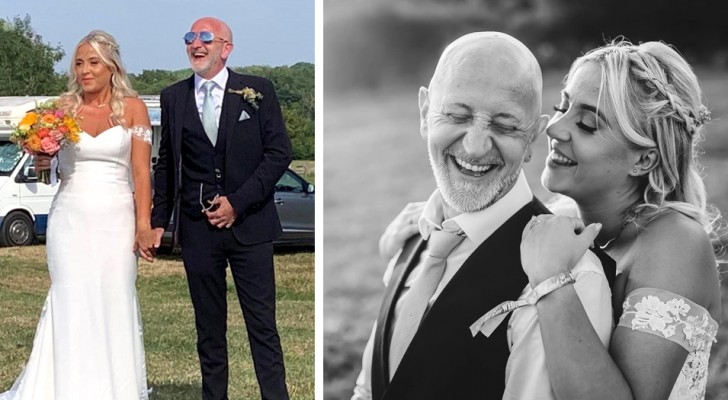 Advertisement
It is quite common now to encounter couples that have a significant age difference between them, yet there are still instances that create controversy. Rich Foetu Tomkinson and Evie Boucher-Locke are 19 years apart in age, but they are happily married. Rich, 48, met his future bride, 29, when she was just a child. The couple joke about this today and remain firm in their love.
via Dailymail
Advertisement
Rich and Evie met in July 2018 and it was love at first sight for them. Within a few months, they got engaged and moved in together. When the young woman introduced her fiance to her mother, it was learned that the two had already met: Evie's mother, Sarah Owen, worked at some clubs with Rich during the 90s. This only meant one thing: Rich must have met Evie before ... when she was in a stroller!
"It was a little weird when I realized I had met Evie as a kid, but I had no idea at the time, of course," said Rich, "We laugh about it now. Age is just a number to us. You cannot really choose who you fall in love with."
When the two walk down the street, it is not uncommon for Rich to be mistaken for being Evie's father. But the age gap does not bother them at all. Their love was so deep, that within a year of meeting, they not only got engaged, but also got married and are now expecting their first child. Although the wedding coincided with the Covid-19 pandemic and the death of Evie's father, the two managed to fulfill their dream: "Marrying Evie was the best day of my life and I'm so excited to have a baby with her," Rich said. The man is aware that many will believe that the child is actually his grandchild, but he already knows what will happen: "We will laugh out loud!".
How important is an age difference to you in a relationship?