This guy says he's fed up with his physical appearance: "I'm too handsome and women just use me"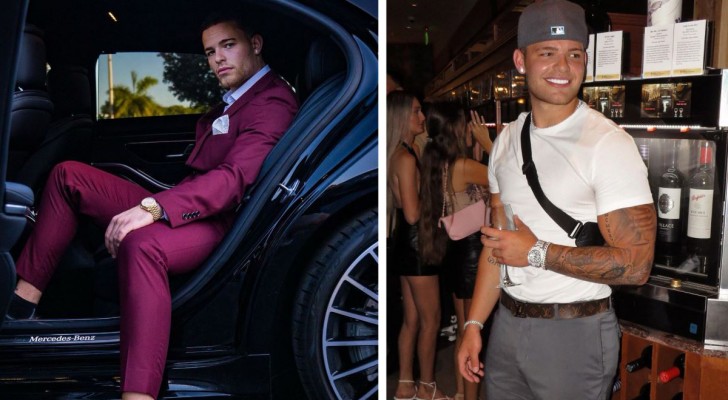 Advertisement
Today's world is full of people addicted to achieving the perfection of good-looking specimens they see displayed on social media sites. For this reason, more and more people worry about not being attractive enough by comparison.
Those who have the gift of natural beauty, however, can run into some problems: Marco Donatelli, a 22-year-old American native of Ohio (but now resident in Florida), knows this very well and described the issues he has with being stunningly handsome.
via The Sun
Advertisement
Marco has chosen to use his good looks to pursue a career as a model. The world of fashion has always captivated him and he has launched his own clothing line. Being this handsome, he regularly receives compliments for his physical appearance and his handsome face.
But Marco has stated that being attractive is not as pleasant as it may seem: "I am more than aware that I look handome and this has allowed me to earn money in the fashion world and to have many fans on social media. Probably the combination of my smile combined with my blue eyes helps a lot, as does my height and fitness. However, people don't realize that sometimes beauty can be a burden," Marco explained.
According to Marco, his good looks can create problems in finding true love: "I have no difficulty approaching a girl, on the contrary. But what women see in me is only my physical appearance. It's difficult to find someone who looks beyond this. I've been inundated with messages from women who want to date me, but don't really want to get to know me. They want to use me," Marco explained.
The young man has clear ideas and is not keeping a scorecard, so to speak: "If a woman wants to go out with me just for my body, I'd rather go out with Giuseppe, my little dog!", Marco commented. "Actually, I just want to meet a simple, intelligent girl - maybe a graduate - but she must be interested in my true self, my personality, and without fixating on my looks," he explained.
What do you think: is it really so difficult to find genuine people in today's world?