Woman sells her eggs to give birth to beautiful children: "I'm beautiful, I'm doing humanity a favor"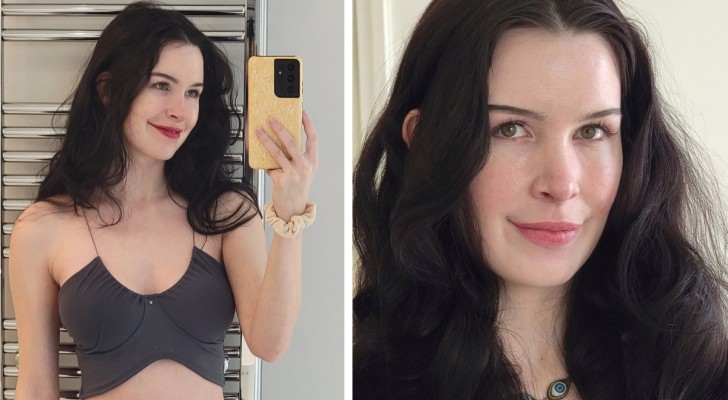 Advertisement
While it is true that outer beauty can be an object of appreciation and desire for many people, it is vital to remember that true beauty lies in human diversity.
The idea of "bearing beautiful children" through the sale of human eggs could raise ethical concerns and promote a limited and superficial view of humanity. However, this is exactly the initiative that a young influencer had, inevitably generating a flurry of controversy: but let's analyze the situation in detail.
via Cdn
Advertisement
By sharing her genes, Aella believes she is "doing humanity a favor." Her intention is to sell her ova (eggs) to "help produce beautiful children". According to her, her eggs are of "exceptional quality" and through this sale would help more people carry her genes and conceive attractive-looking children.
The young influencer certainly has an attractive appearance and delicate features, the result of a good genetic combination and for this reason, she is firmly convinced that she can offer the world "help".
"I think my genes are amazing, I would love to see more of them in the world, but I have no plans to reproduce right now," the influencer wrote in a Twitter post. "If you're interested in using my eggs to reproduce, I'm willing to discuss it in exchange for my time and my fear of needles. I have all sorts of lab tests, health tests and family history data that I can share."
Advertisement
As mentioned earlier, Aella claims to have had subjected her eggs to various medical tests to guarantee their excellence, since she only wants to be "useful to mankind".
Despite her financial success on social media, the young woman is adamant that she wants to make the world a better place in this way.
This initiative raised various discussions regarding the concepts of subjective beauty, social standards and the importance given to external appearance as well as the consequences of new methods of conceiving. What do you think about this?
Advertisement