Teenager was eating a hamburger in a fast food restaurant: he approaches the counter and asks who prepared it (+VIDEO)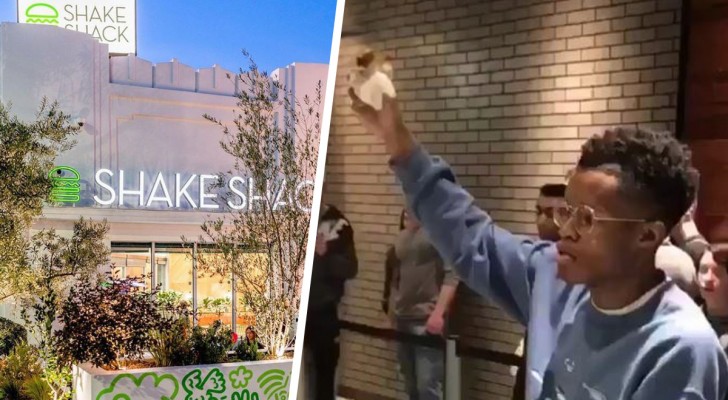 Advertisement
Usually, when you eat out at a restaurant, you never interact with the kitchen or with whoever prepared your meal - unless there is some issue with the food.
And this is why young Marcus Jeffers created quite a stir when, after biting into a hamburger bun, he approached the counter and asked to speak to the kitchen staff. The scene was taped and, since posting online, has racked up over eight million views. Let's see what happened:
via Today
Advertisement
In the video, published by Marcus himself, we see him sitting at a table in the company of his friends. Everyone is enjoying a delicious meal at a fast food restaurant, in Silverlake, Los Angeles, USA. Suddenly, after a couple bites of his burger, Marcus gets up and walks over to the counter, demanding to know who made his burger. The young man approaches the cashier and, in order to attract the attention of the staff inside the crowded restaurant, Marcus starts shouting: "Who made this burger?".
His firm, aggressive tone seems to frighten the staff, who hesitate to answer his question. At this point, Marcus repeats his question and finally gets the answer he was looking for: the cook comes out of the kitchen and approaches Marcus, obviously expecting the worst. But, completely unexpectedly, Marcus loudly compliments the cook. "Thanks for this buger, it's delicious! I've never tasted anything like this before. And thanks to you all of the rest of you for the great service!" Marcus shouts.
Advertisement
After a few seconds of stunned amazement, all the staff also start shouting and applauding together with Marcus, enjoying a few seconds of celebration inside the restaurant: the positivity spread quickly to the other customers present, who also start laughing and joining in the cheering.
It's amazing how a simple "thank you" can transform an ordinary day into an extremely positive one: very little is needed to make the world a better place.
Advertisement