Father and daughter recreate his graduation photo "18 years later": the result is stunning
Advertisement
Graduation day is an unforgettable event for all students: from that day, young people find themselves at the crossroads in their lives, having to choose between starting a career or enrollment in University to obtain a degree.
These are magical years, where the future is full of promise and for this reason, it is tradition to immortalize the graduation ceremony with some photographs in the company of loved ones, like young Tori Roach did, who shared a special shot of her big day on Twitter.
via People
Advertisement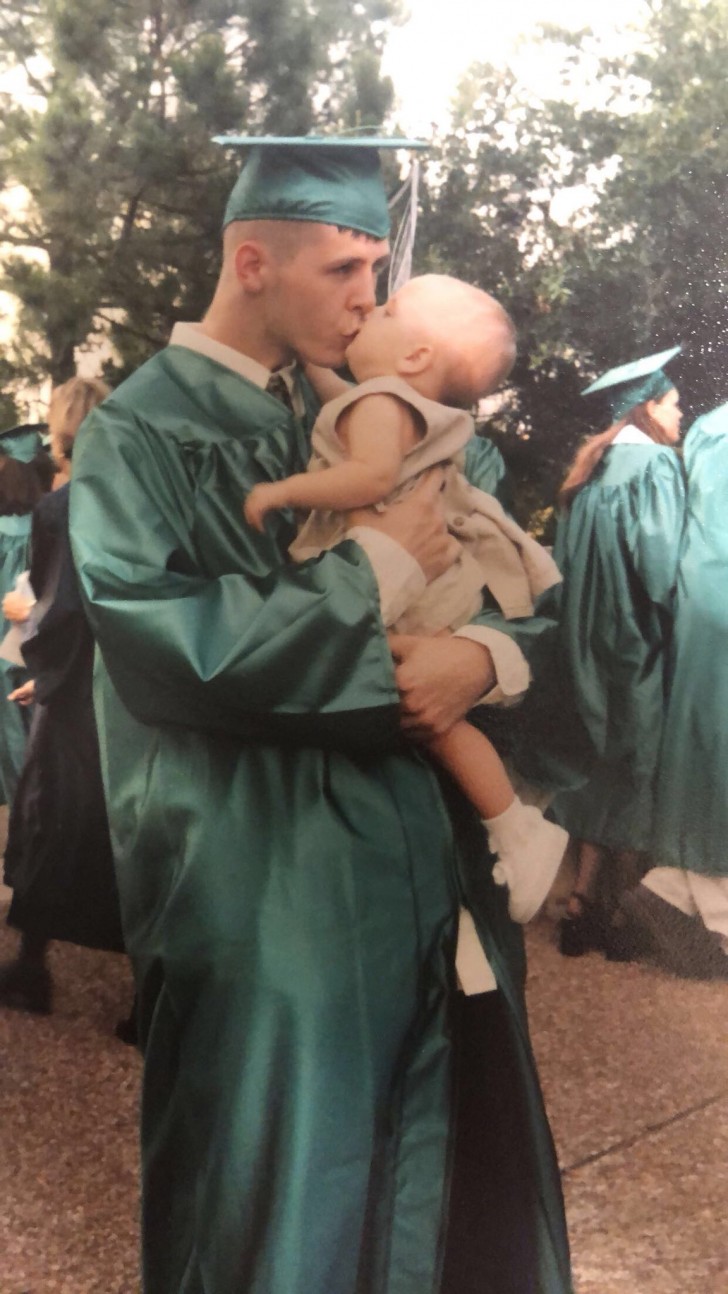 In fact, Tori also showed an old photo where you can see her dad who was just eighteen on his graduation day. He sports a green mortarboard and toga, while also holding a baby girl in his arms: "That's me as a child", Tori explained. Next to this shot, Tori posted a recent photo that shows her again in her father's arms - but this time, it is she who is wearing a graduation gown: "18 years later", she captioned the photo.
"For all those asking, yes, this is my handsome dad: he is 37 years old, he is not single and I have another little brother on the way too!" Tori wrote in a subsequent tweet. The post was a huge hit online, racking up thousands of shares. Tori said she was surprised by all the attention her posts got: "I woke up and I got a ton of notifications ... People started sharing, liking and commenting on the pictures. I'm from a small town and nothing like this ever happens here. I didn't expect it to blow up like this! My dad is really proud of me too," said Tori (who still lives with dad Dennis Roach, stepmom Jamie and little brother Silas in Huntsville).
Advertisement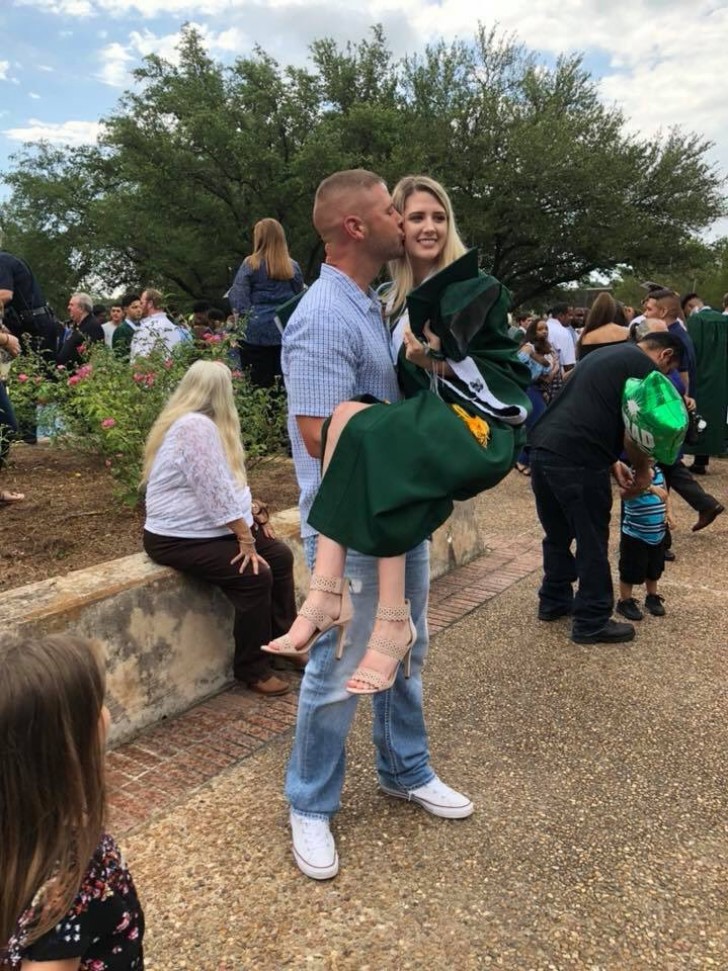 The old photo was found while up tidying up the house just ahead of Tori's graduation party. Tori had no idea that the photo even existed: "In a certain sense, it brought my father and me closer because we were able to share the moment, and I think not many other people will experience something like this," Tori said.
Replicating the original photo 18 years later was a simple idea that showed all the love this father and daughter share, don't you think?
Advertisement