Two friends can't find their soulmates but want a child: they decide to have one together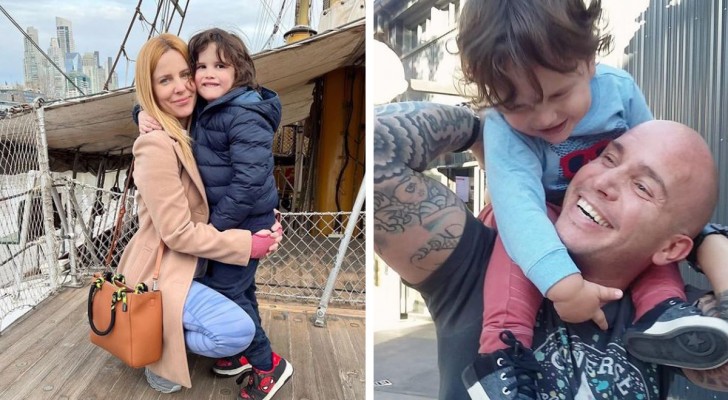 Advertisement
Choosing to bring a child into the world is a wonderful but somewhat complicated journey: first of all - usually - you must find the right partner. Unfortunately, not everyone finds their soul mate, which is why many people around the world opt for adoption or artificial insemination (in the case of women). However, this story is an exception: two best friends, single and disillusioned with love, decided to have a baby together.
via I24mujer
Advertisement
Agustina Kämpfer, 37, discussed the matter at length with her friend Agustín Badaracco, 38 - an Argentine chef who has lived in Mexico for 10 years - before making this unusual choice. "We've both always dreamed of having a child, but we've never met the right person. We have a deep respect for each other and so said, 'Why not?' We attempted natural conception - with no romantic feelings involved. The only goal was to have a baby: I immediately got pregnant!" said Augustina.
In fact, nine months later, little Juan was born and, although father and son maintain a long-distance relationship due to Agustín's work, the two are always in contact through video calls and the occassional trip to Brazil.
Juan's fond relationship with his father can be seen in a photo taken by Agustina and shared on social media: "Someone is super-happy to see their father. Love transcends distance," Agustina wrote in the photo's caption.
When asked about the possibility of becoming a stable couple, Agustina replied: "It has never crossed my mind. I understand that it is unusual, but this is the way it is. We are not a couple, we never were and we never will be. When we were teenagers, we had a little fling, but that doesn't count. I chose him to be the father of my child and that's that." Meanwhile, Augustina has started a relationship with Carlos Gianella, whom she now considers a second father to little Juan (now 4 years old). Quite a strange story, don't you think?