Woman loses nearly 60 kg in just one year: following 5 basic rules was her secret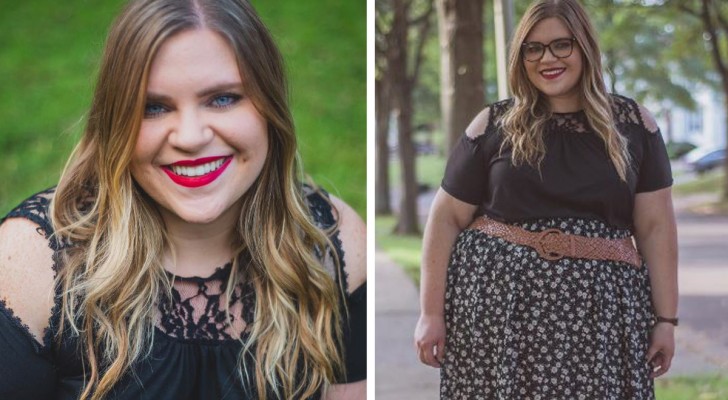 Advertisement
Having proper body weight is not only a matter of aesthetics, but also - and above all - health: a person with a healthy lifestyle is less likely to develop heart disease or suffer from cholesterol and diabetes. But when you are very overweight it can seem impossible to lose it.
The story of the young Kiah Twisselman is proof that shows that sometimes it just takes perseverance and desire to achieve a weight-loss goal. Kiah was overweight for all of her life, but in the end, she managed to lose almost 60 kilos, and becoming a personal trainer.
via People
Advertisement
Since she was a child, Kiah struggled with her weight: her parents did too, and as a result, she knew she was at high risk for diabetes and heart disease, but believed there was nothing she could do to change her life.
"My weight held me back in many ways, both physically and mentally: I chose not to do the things I loved, like going to the lake or the beach with friends and family, because I was ashamed to be seen in a bathing suit," she recounted. The event that prompted Kiah to change her lifestyle and lose weight happened during a plane trip, when she found she couldn't fit into the seat.
At that moment, the young woman - then 25 - knew that she had to at least try to do something: "I knew that the time had come to stop being a victim of circumstances and to take my life in hands so that I could become what I've always wanted to be," she explained. In just one year, Kiah managed to lose 47 kg and - to date - she has lost 58 kg. Her path has not steady, however: there have been weeks in which she has lost more weight than others, and, on occassion, put weight back on.
"There were many moments when I felt like giving up. This journey can be daunting when you don't see the results you're been working hard for. I had to keep reminding myself that it would be worth the effort, no matter how long it took," said Kiah.
Advertisement
The young woman has developed five daily habits that have helped her lose weight: waking up early and doing 30 minutes of exercise (or walking), giving up unhealthy food, drinking water and writing down 10 things she is grateful for.
"Following these simple habits has helped me create a solid foundation for a healthy lifestyle. Focusing on small steps can help one climb the tallest mountains," she said. A great example of tenacity, willpower and self love, don't you think?